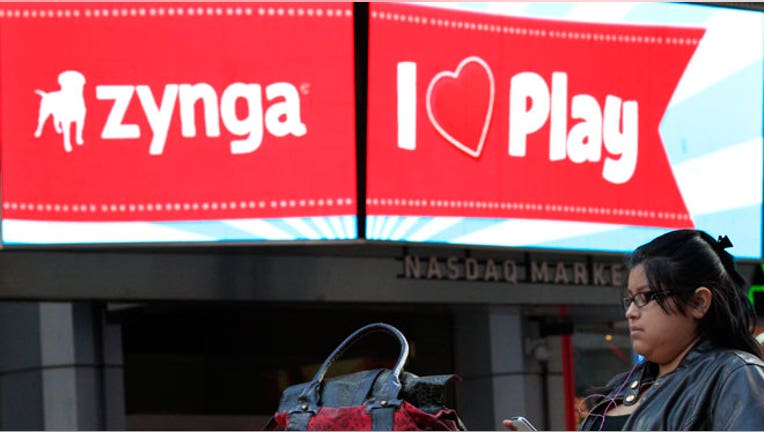 Zynga (NASDAQ:ZNGA) reported a loss in the fourth quarter, though bookings rose 26% year-over-year to a record $306.5 million.
The online-gaming site posted a fiscal fourth-quarter loss of $435 million, or $1.22 a share, compared with year-ago earnings of $43 million, or 5 cents a share. On an adjusted basis, net income fell to $37.2 million, or 5 cents a share, compared with last year's fourth-quarter adjusted earnings of $63.2 million, or 9 cents a share.
Revenue rose 59% to $311.2 million, up from year-ago revenue of $195.8 million.
Analysts polled by Thomson Reuters had predicted adjusted earnings of 3 cents a share on revenue of $302 million.
"Zynga set new records in the year in terms of audience size, revenues and bookings," said Founder and CEO Mark Pincus, in a release.  "We saw great momentum in mobile and advertising and ended the year with a strong pipeline of new games."
The company, which makes popular online social games like "FarmVille," forecast full-year bookings revenue between $1.35 billion and $1.45 billion, in the range of analyst expectations for $1.42 billion.
Shares of Zynga rose 7% in Tuesday's session, finishing the day at $14.35 a share. The stock was down 55 cents, or 3.85%, in after-hours trading.