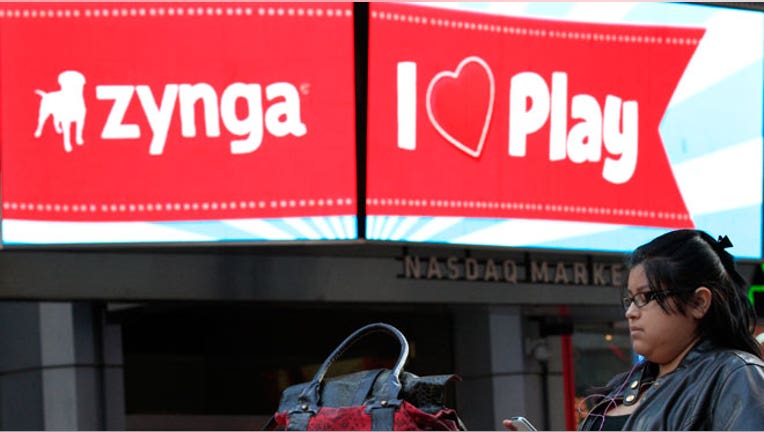 Shares of Zynga (NASDAQ:ZNGA) skyrocketed more than 19% Friday morning after the mobile games maker halved its quarterly loss and investors reacted to its plan to buy rival NaturalMotion and lay-off 314 employees.
The "Farmville" maker, which made the announcements after the market closed on Thursday, was met with a wave of upbeat analyst notes on Friday, including an upgrade to "neutral" by Janney Capital Markets.
"While Zynga's 4Q results and FY guidance beat our estimates, the company more importantly signaled investors to expect stabilization in bookings growth in 2014," Evercore analyst Ken Sena said in a note to clients.
Evercore, among several brokerages to raise its price target on Zynga's stock, lifted the target to $4.50 from $4.00 and maintained its "equal-weight" rating. Barclay's (NYSE:BCS) and Piper Jaffray also lifted their targets by 50 cents to $4.50 and maintained "equalweight" and "neutral" ratings, respectively.
Shares of Zynga were up 19.4% to $4.41 in recent trade. They are up 56% over the last 12 months but remain down 55% from their December 2011 market debut.
Zynga said it will axe 15% of its workforce and reduce spending on data-center infrastructure in an effort to cut up to $35 million in costs. It will take an up to $17 million restructuring charge in the first quarter.
Nearly 83% of those employees will be replaced by new talent acquired through NaturalMotion, Zynga said. Its rival games maker, known for "CSR Racing" and "Clumsy Ninja," has unique intellectual property in 3D movement and animation technology that Zynga hopes will "significantly accelerate" its pipeline.
Janney, which upgraded Zynga to "neutral" from "sell," said the acquisition of NaturalMotion allows Zynga to transition to a mobile-centric gaming company while simultaneously adding new U.K. users.
"As a result of these steps, we believe ZNGA has effectively bought itself some time to complete the transition to mobile and that the market will judge this positively," Janney analyst Tony Wible said in a note to clients.
Of course, challenges for Zynga remain, including the creation of a new blockbuster game as well as stemming the erosion of revenue, users and margins.
Zynga halved its loss to $25.2 million, or three cents a share, last quarter, compared with a year-earlier loss of $48.5 million, or six cents, however revenues tumbled 43% to $175 million.