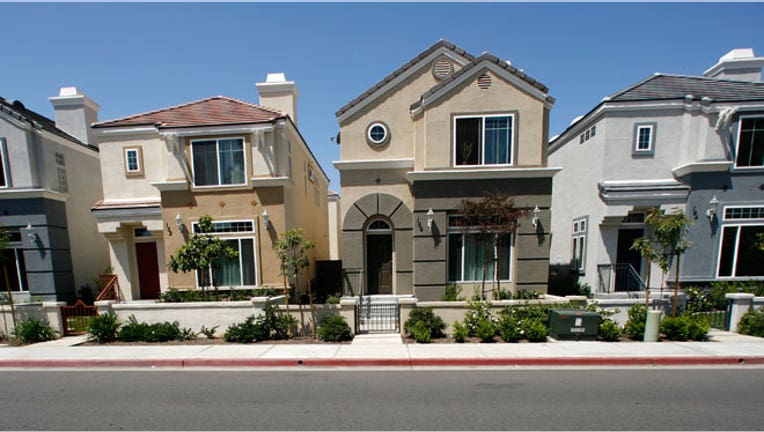 Zillow (NADSAQ:Z) said it will acquire rival Trulia (NASDAQ:TRLA) in a $3.5 billion all-stock deal. The combination will create a bigger player in the online real estate tools and service space.
Both company boards have approved the transaction, which is set to close in 2015.
Though the two companies will effectively become one, Zillow said in a press release Monday the combined firm will maintain both well-known brands, as Trulia will be added to Zillow's portfolio of media real estate brands which includes StreetEasy, HotPads, and others. Trulia CEO Peter Flint will stay on in his role, reporting to Zillow CEO Spencer Rascoff, who will join the board of directors of the combined company.
Under the agreement, which was advised exclusively by Goldman Sachs, Trulia shareholders will receive 0.444 shares of Zillow stock for each Trulia share, and will own about 33% of the combined company. Zillow Class A and B shareholders, meanwhile, will receive one comparable share, representing about 67% of the combined company. The deal's value is a 25% premium to Trulia's July 25 closing price of $56.35. "Both companies have been enormously successful in creating compelling consumer brands and deep industry partnerships, but it's still early days in the world of real estate advertising on mobile and Web. This is a tremendous opportunity to combine our resources and achieve even more impressive innovation that will benefit consumers and the real estate industry," Rascoff said in a statement. In a sign of just how much of the online real estate market remains up for grabs, according to the statement of the announcement, both companies' combined revenue represents less than 4% of the estimated $12 billion real estate professionals spend on marketing to consumers every year.
"By working together, we will be able to create even more value for home buyers, sellers, and renters, as well as create a robust marketing platform that will help our industry partners connect with potential clients and grow their businesses even more efficiently," Flint said in a press release.
Last month, Zillow reported 83 million unique visitors across both its mobile platform and website, while Trulia reported 54 million. Zillow said the two brands have limited overlap with about half of Trulia's monthly visitors who do not visit Zillow, and two-thirds of Zillow users who do not navigate to Trulia. The brands said the idea of a combined company that maintains separated brands will continue to attract more users and maximize content across various web platforms.
In an interview with FOX Business, Rascoff said despite being the two sites being a big player in the real estate marketing business, it's still a very fragmented category.
"Trulia brings us a great brand with a large audience," Rascoff said in an interview with FOX Business. "So, Zillow already operates multiple brands…that allows us to grow our audience, which in turn, makes us more relevant to advertisers."
It all comes down to a matter of scalability. On a conference call following the acquisition announcement Monday, Rascoff said Trulia brings tremendous opportunity to the combined company in terms of mobile experience that are "native and impressive," noting that Trulia is ahead of Zillow in the mobile game.
"I think the nature of the app products is playing in a highly fragmented market," Flint said on the call. "Zip code by zip code agents are looking for homebuyers. The benefits of scale is to serve real estate customers, see greater value for customers and ROI. I'm confident of the benefit of scale can deliver better quality leads to customers."
Rascoff also noted his company's mortgage marketplace motorizes well and provides a a great consumer experience that helps power listings on AOL and others. The combined company will work together to develop more ways to motorize on the rental market, which he says will open up other streams of advertising business.
"There's tremendous opportunities in cross-scale for consumers," Flint noted. "Trulia is focused on home shoppers…We see opportunity over time using expertise Zillow's built-up (in the rental market) and we're excited about those areas of low-hanging fruit."
Both companies are set to report quarterly earnings in the next week with Trulia releasing its results on Thursday, and Zillow on August 5.
Zillow shares initially dropped about 5% on the news, but pared back those losses, rising 2.6% in recent trade. Trulia shares, meanwhile, continued their initial upward trajectory, posting 17% gains in mid-afternoon action.