Yum Names Taco Bell Veteran Greg Creed as Next CEO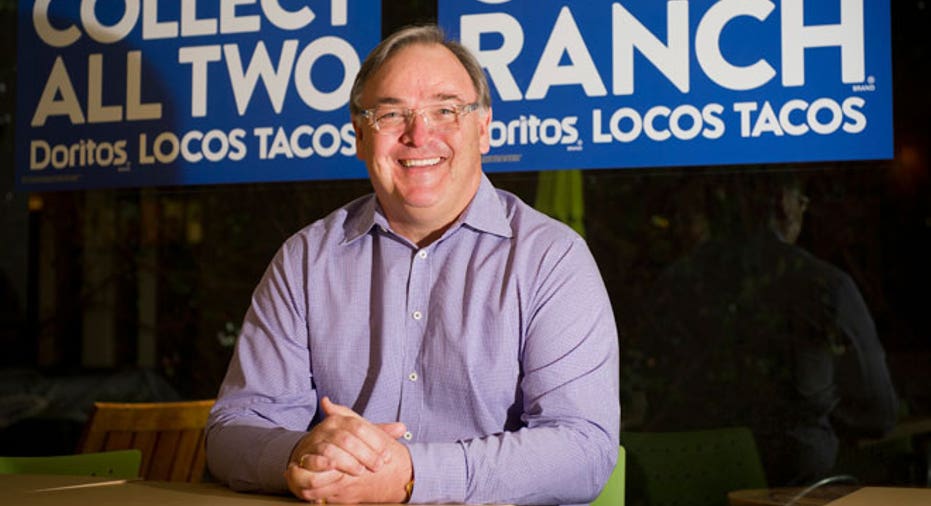 Yum Brands (NYSE:YUM) said Taco Bell chief Greg Creed will take the reins at the global fast-food giant in 2015 as current CEO David Novak becomes executive chairman.
Novak, 61, has been serving as the chain's chief executive since 1999. The company, which is the parent of KFC, Taco Bell and other brands, has 40,000 restaurants in 125 countries.
Creed, 56, became Taco Bell CEO in early 2011, but he has held leadership positions across the Yum Brands empire. Notably, he was chief marketing officer when Taco Bell unveiled its highly-successful "Think Outside the Bun" advertising campaign. He also served as CEO when the seller of a wide variety of Mexican-style fast food began selling its wildly popular Doritos Locos tacos.
"We're ... confident Greg Creed will make an outstanding successor to David as CEO," Tom Ryan, Yum's lead independent director, said in a press release.
Novak said he will mentor Creed when he becomes executive chairman. He noted late founding chair Andy Pearson guided him when he became chief executive, and that he found the experience "enormously beneficial."
Novak said he will form an office of the chairman once he relinquishes the CEO role in 2015. In addition to Novak, the group will be compromised of Yum China chief Sam Su and Creed.
The Louisville, Kentucky-based chain posted a somewhat lackluster performance in 2013, with net income sliding 10.9% and sales slumping 4%, according to data from FactSet. However, profits are seen surging 22.7% this year, and then jumping 13.2% in 2015.
Like much of Wall Street, the shares have posted tepid results this year, climbing 1.4% on a year-to-date basis. They are up 13.9% from 2013.
In mid-morning trading Thursday, the shares fell 77 cents, or 1%, to $76.22.