You're Never Too Old to Land a New Job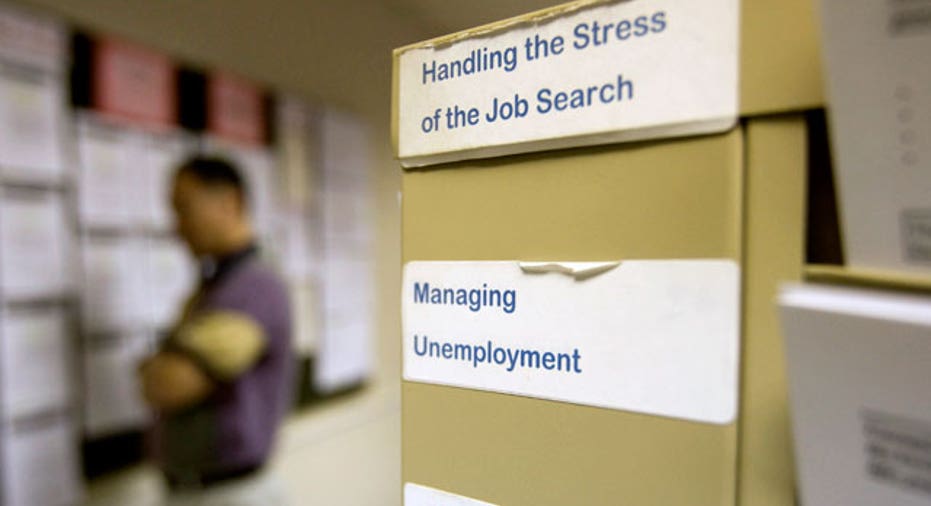 On the surface, it doesn't look like there is a jobs crisis for older workers. The Bureau of Labor Statistics says the unemployment rate for people over 55 was just 6.5% in March, the lowest among all age groups and comfortably under the 8.8% national rate.
But probe deeper and things look less rosy. For one thing, unemployed workers ages 55 to 64 have been jobless 51.9 weeks on average, the longest among age groups.
Experts agree ageism is a factor. All things being equal, younger applicants probably have an edge over those too young to retire but too old to have youth on their side.
But there are effective ways to level the playing field, says Ken Budd, executive editor of AARP The Magazine. "Make yourself look current," he says.
No, he doesn't mean Botox or hip-hop jeans. Rather, he's referring to polishing your technical skills, revamping your resume and investing in effective networking.
Sound like a lot? Well, finding a job is hard work. But it can happen. In the last 12 months, employment of people 55 and older has risen by 754,000 positions.
Be More Social
If you don't have social media skills, friend them.
Social media are increasingly bringing together talented job seekers with companies looking to hire. So if you think Facebook and Twitter are just for keeping in touch with friends, or if you haven't thought about them at all, it's time to change your mindset.
Surveys by CareerBuilder.com found that 45% of hiring managers used social media sites such as LinkedIn and Facebook to research job candidates in 2009. Furthermore, they're increasingly using such sites to promote their companies as well.
One way to use social media effectively is to think of them as a platform for spotlighting yourself. Post profiles that underscore "your unique selling proposition," says Budd. Highlight things such as recent seminars you've attended, career-related books you've read or your professional accomplishments.
Twitter can be used to demonstrate your expertise on a subject, and is useful to follow potential employers and get a taste of their corporate cultures, he says. You'll also find some companies are using Twitter to announce job vacancies.
Excel at Software
Bette Midler had it right when she sang "You got to have friends."
But hiring managers won't view flocks of Facebook acquaintances or legions of Twitter followers as signs of technical prowess.
The truth is, technology today -- whether we're talking tablets and apps or cloud computing -- is light-years advanced from just a few years back. Right or wrong, being an age that could be mistaken for a speed limit may provoke skepticism that your skills aren't up to 4G speed."There's a stereotype that older people are not as comfortable with technology," says Melanie Holmes, vice president of World of Work Solutions North America at Manpower, an employment services company.
If the stereotype happens to apply, however, you need to get moving -- fast. Computer training courses are widely available, and often are free. Your local library or college may offer instruction on spreadsheet programs like Excel or multimedia presentation programs like PowerPoint. Computer stores frequently have tutorials as well.
How Standouts Stand Out
Way back when, making your resume stand out might have meant printing it on pink paper.Today, you can make it distinctive by embracing the technologies that companies use to screen applicants.
Many hiring managers use screening programs that pinpoint applicants with certain skills. So terms like MBA or CPA might get you moved quickly to the "in" basket. Phrases like "chaired the company holiday party committee" will probably get you immediately exiled to the bottom of the reject pile.
Holmes says it's important to know the terminology of the industry to which you're applying. Figure out what key words they're likely to be screening for and use them liberally in your resume.
An Age-Old Mystery
All companies want people with experience. But mature workers might skip details like an early career fixing eight-track tape players.
Wendy Enelow, co-author of "Expert Resumes for Baby Boomers," says pointing out that you have 35 years of experience "gives the perception that you're old." Instead, Enelow suggests baby boomers say they have more than 15 years of experience. "That creates the perception that you're well-qualified."
She counsels mature job hunters to chronicle the most recent 15 years or so of their work experience. Anything before that is probably irrelevant, anyway. "It's not an autobiographical essay. It's who you are today."
She adds: "Never lie or misrepresent" your history. But if some particular achievements are more than three decades old, consider leaving off the dates.
Getting to Know You
With computer skills, it's what you know. With finding a job, it's who you know.
Simply put: Networking works.
Join industry associations and job-search groups. Go to lunch with friends and former colleagues as well as the people they know. Prepare what's nicknamed "the elevator speech." That's a 30-second spiel where you highlight your skills and aspirations in case of a chance encounter with someone you'd like to work for. Memorize it so you sound conversational, not a finalist in a speed-talking competition.
"People don't get a job because they put their resume on a job board," says Holmes."It's all about networking. It only takes one person to mention your name" and put you on the path to a new job, she says.
Consider Temporary Solutions
You can't afford to do it forever, but one way to learn new skills and add some accomplishments is volunteer work in the community.
No, it shouldn't take precedence over the job hunt. But charities and community organizations often have influential board members -- and there's nothing wrong with introducing yourself while contributing to society.
Another option is signing up to work for a temp agency. Holmes did exactly that 30 years ago. Not all temps end up vice presidents like she did, but her experience actually isn't all that unique. Each year, Manpower sees 30% to 40% of its temps hired permanently by clients."One of the challenges for mature workers is getting an interview," Holmes says. By working as a temp first, "they know you and they know your work ethic."