You're Going to Give Your Insurance Agent a Heart Attack!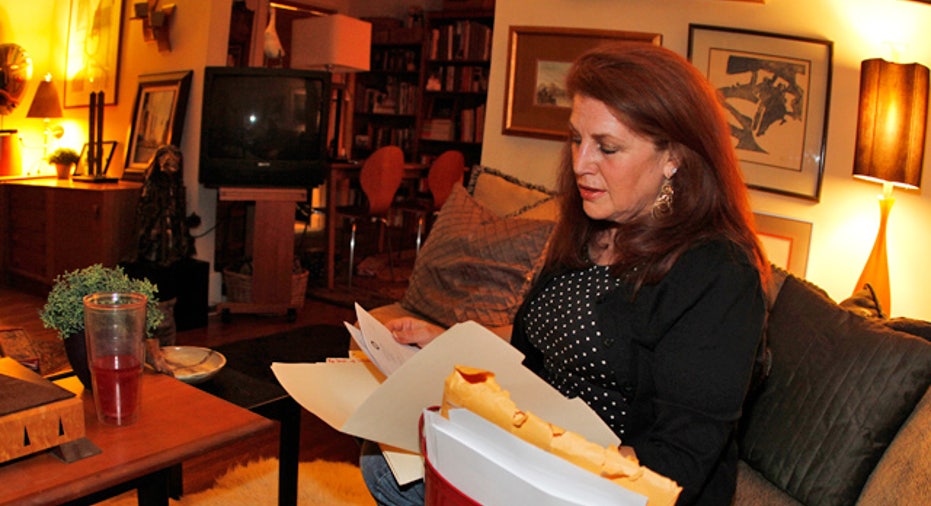 Considering all the things consumers do to make their insurance agents' lives difficult, it's no surprise that the job can be highly stressful.
You may not realize is that failing to be open and upfront can do more than frazzle your agent's nerves. It could end up costing you money when it's time to file a claim.
Insurance agents have slightly higher than expected rates of death from ischemic heart disease. According to the Centers for Disease Control (CDC), from 1984 to 1998 such deaths for white males in insurance sales occupations, age 64 and younger, were almost 6% greater than expected. Could the behavior of insurance customers be shortening agents' lives?
Here are five things policyholders frequently do that undermines their own coverage while raising their agents' blood pressure.
Failure to admit you don't understand your insurance
Kevin Foley, a New Jersey-based independent insurance agent, says his foremost stress-inducing "bugaboo" is with insurance customers who are afraid to admit that they don't understand their policies.
Foley has a problem, he says, "When I say to you, 'Do you understand what I'm explaining to you?' and you say, 'Yes,' but your eyes tell me 'no.' . . . The decision you make today could be affecting you years from now, so I need you to understand what I'm saying. If you don't understand, I'll go over it again, that's not a problem. . . . I don't mind if people don't buy the more expensive option, but I mind when they buy the cheaper option without understanding what it means."
Foley was recently asked by an auto mechanic if he could beat the mechanic's current auto insurance price. "I looked at it and realized I couldn't," Foley says. "But I told him I believed the policy needed a tune-up."
In New Jersey, the maximum auto insurance hospitalization benefit is $250,000, while the minimum deductible is $250. The mechanic's policy called for $15,000 in hospital coverage with a $2,500 deductible.
"He didn't understand the choice he had made," Foley says.
Withholding important information
The biggest stressor for many agents is insurance customers who fail to divulge important details about their situations, says David Suarez, a spokesperson for Mercury Insurance. For example, a client may fail to mention the number of household members who drive a vehicle. Some people fail to mention that their roommates occasionally drive their car. Some fail to mention that their car has expensive extras, such as custom wheels, that require additional coverage.
"The withholding of information is fairly common," Suarez says. "It could result in the claims process being slowed down if those facts have been withheld and the insurance carrier was not aware. It makes more work for the agent, and the client is upset. It's not good for anyone."
Christopher J. Boggs, director of education for the San Diego-based Insurance Journal's Academy of Insurance agrees that customers who withhold information are a headache. An example is the policyholder who buys a new car or sells an old one and doesn't tell their agent.
It's not unheard of for a policyholder to have his or her new car dealer call an agent from the dealership to provide information about a vehicle the policyholder is buying. The agent goes ahead and changes the policy, adding the new vehicle.
"But something happens after the phone call and the deal falls apart," Boggs says. "You guessed it, the insured forgets to tell the agent that the deal fell through and the change should not be made."
Not providing a backup phone number
Sometimes an agent needs to reach clients quickly and they can't be found. A major source of heart-palpitating angst among agents is failure of customers to provide them with a secondary way to reach them, such as a cellphone number or an email address.
"Your policy may be in danger of lapsing," Suarez says. "Or there may be additional information required by the carrier. Or there may be changes about to take place in your policy you need to be aware of. The agent needs to reach you in a timely fashion. And sometimes it can be quite time-sensitive."
Failing to look at your policy every now and then
After engaging in a rigorous car insurance comparison, customers often buy a policy and never revisit it again.
"Yet people will spend more time and effort considering a single feature of a flat screen TV," Foley says. "It's a bugaboo to me that I've been in Best Buy and watched people buying TVs, and noticed how detailed and probing they can get. Yet they would never call me back and review coverages they made a year ago. I'm trying to protect you in the event of an accident. Life circumstances change."
Foley stresses the importance of revisiting life insurance policies.
"You buy a policy when you're single, and now you're married," he says. "Or you buy one when you're childless, and now you have a child. . . . If you're single, and you go on the cheap, that will be in effect when you have a child, and you have others . . . to protect."
Here are common questions about life insurance.
Unwillingness to pay premiums on time
Could it be that MIA premiums sometimes leave agents DOA?
Foley's final grievance - and one shared by other insurance experts -- is policyholders who pay late every month.
"You're going to be burned -- your policy is going to be canceled," he says. "The insurance company sees you're a late payer month after month, denies reinstating the policy and tells you to go find coverage elsewhere. And that will be more expensive."
This is a stressor Boggs got to know firsthand in his days as an agent.
"Chronic late payers made it necessary for us to call the insurance carrier to report payment," he says. "Most chronic late payers move into the realm of the habitual cancel/reinstate client. [They are the] ones who cancel every month, and come running in at the last minute to pay in the agent's office, again requiring the agent to call the carrier, get a reinstatement and a rewrite without a lapse."
The original article can be found at Insure.com:You're going to give your insurance agent a heart attack!