Your Summer Travel Guide of Airline Fees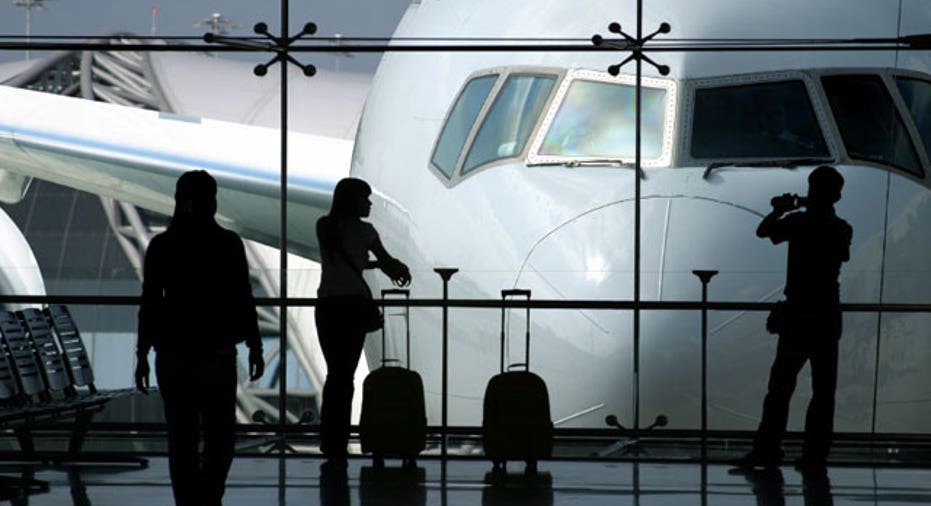 With the summer travel season kicking off in just a few weeks, millions of Americans will be taking to the roads and skies for their warm weather getaway. But travelers flying to their destinations may need to save some extra cash to cover baggage and seating fees.
Airlines have been charging a fee for checked luggage for a couple of years, but today they're even more creative about raising cash as demand remains sluggish and fuel costs continue to rise. In the last two weeks, airlines Allegiant and Spirit  began charging for use of the overhead bin space for storing carry-on items.
Before you plan your escape,  check out this summer travel guide that covers how to pack and where to sit to help keep your budget intact.
Carry-On Wisely
Most all airlines still allow up to two items to be carried on for free, says Travelzoo's Senior Editor Gabe Saglie. However, airlines Allegiant and Spirit now charge for the use of overhead bin space, $35 and $45 respectively.
"Take advantage of your carry on luggage," says Ian Ford, CEO of UndercoverTourist. "It's far better to fly with items that are non-essential during the flight in your carryon than to pay $200 to check them in an additional bag."
Know When to Check
Most carriers charge around $25 for first the first bag and about $35 for the second, according to Saglie. Southwest (NYSE:LUV) is the only airline that does not charge for two checked bags, while JetBlue (NYSE:JBLU) allows the first bag to be checked for free, but charges $40 for the second.
"If you must travel with three or more bags, doing so on Delta, American, United or US Airways will be expensive," says Ford. "All of these airlines charge $100 or more per bag for additional bags. Finding a way to pack strategically is a good idea"
One way to potentially avoid all checked bag fees is to sign up for a credit card that offers free bags, says Saglie.
"Some airlines issue credit cards and offer incentives that give you similar perks as frequent flies such as waived checked bag fees or an increased weight limit for baggage.  However, read the fine print before signing up for a card to make sure there is no time limit on these perks."
Watch Your Luggage Weight
The "magic cut-off" for baggage weight on domestic flights is 50 pounds, says Saglie. On average, airlines charge a $50 to $100 fee for bags exceeding this limit. For bags that weigh more than 70 pounds, the carriers' fees range from $75 to $200. Exceptions to this rule are Spirit and Allegiant airlines, which both draw the line at 41 pounds instead of 50, according to Ford.
"Pack light, and keep in mind that you should leave room for any purchases made while away," says Saglie.
"Know the weight of your bags before you show up to check them," says Ford. "For frequent flyers, it's worth investing in a small luggage scale for the home. It can be a real pain and embarrassment holding up the line while you open up luggage to shift items to a carry on bag just for being a few pounds over 50."
Looking for a Good Seat?
Many airlines are charging extra for "preferred" seats, which can include exit-row seats and seats closer to front of plane.
"They're becoming prized real estate," says Saglie. "Fees for 'better' seats vary from $10 to $199 depending on the flight length and airline."
Today, US Airways charges the highest fees for preferred seats, which vary from $10 to more than $100. On United, travelers can pay a flat fee of $425 per year for "Economy Plus" seating on all flights. Additionally, American charges $19 per flight for "priority boarding" so travelers can get the jump on the rest of the plane and perhaps improve their chances for grabbing overhead bin space.
If you're interested in upgrading your seat, Ford says to handle as many details and as much checking-in as you can online.
"Airlines appreciate the man hours this saves as well as the early information it provides for the flight. As a result, they often reward travelers with discounts on baggage fees—sometimes even waiving them completely," Ford says.