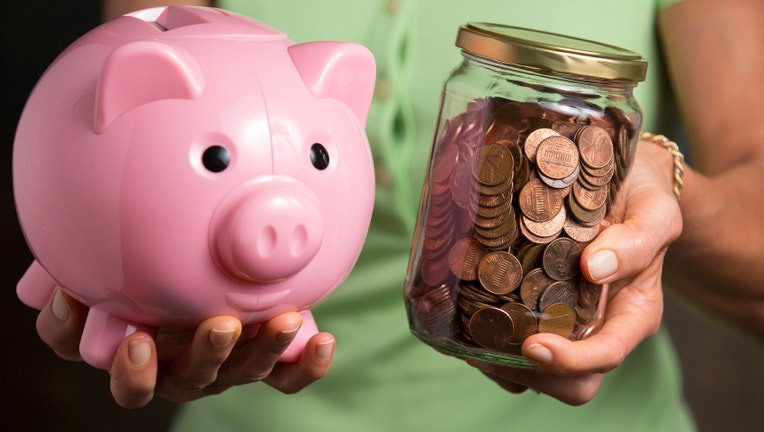 Everyone knows that your military ID card grants you access to the many services and benefits available on a military installation. But did you know that your military ID also is your ticket to a wide range of opportunities to save money? Think of it as an exclusive membership card to a club that provides discounts worldwide.
But now that you've got it, where can you use it?
Travel And Entertainment Many military families will tell you about vacations spent visiting family members or sightseeing trips taken as part of a permanent change of station move. But for those times when a vacation is just a vacation, it doesn't have to break the bank. Here are a few tips that can help you save a lot of money:
Military lodges or temporary housingYou can expect to spend more than $100 per night at a hotel room in virtually any major metropolitan area. So before you make your reservation, call the temporary lodging facility at a nearby military installation to check room availability. Reservations for many of these rooms are available for less than $100 per night, and many of the rooms include kitchen facilities that can help save money on meals. Information on temporary lodging can be found on the installation website. Additionally, Military Travel Guide USA, published by Military Living and found in most military exchanges, lists phone numbers and websites for temporary lodging facilities in the United States.
ITT (Information, Tickets and Tours) office Do you want to visit the local zoo or amusement park? Maybe you'd like to go to the movies. Before paying full price at the ticket counter, visit the ITT office on your installation. Many ITT or entertainment offices are located near the exchange or in the installation recreation center, and they offer discounted tickets to museums, parks, concerts, movies and more.
Military appreciation days As a show of appreciation for your service, many amusement parks offer military days that grant free admission or deeply discounted rates. In recent years, for example, Anheuser-Busch theme parks (Sea World, Busch Gardens, Sesame Place) have offered one free admission per year for any military member and up to three dependents. Check the website for the park you plan to visit, or visit your ITT office for special offers.
Space-A travel If you are flexible on the dates you can travel, some military personnel and family members can fly nearly free by traveling "space available," or "Space-A," using seats left on military aircraft after official duty travelers and cargo are accommodated. For information on Space-A travel, visit www.military.com or get a copy of Military Living's Military Space-A Air Travel Guide.
Armed Forces Recreation Center Armed Forces Recreation Centers (AFRC) are affordable joint service hotels/resorts managed by the U.S. Army to provide vacation opportunities to servicemembers and their families. Centers are located in Hawaii, Florida, Germany and Korea. For information, visit www.armymwr.com/portal/travel/recreationcenters. Additionally, each service branch maintains local recreation areas for military personnel. Information on local retreats can be found on your installation website or ITT office.
Armed Forces Vacation Club The Armed Forces Vacation Club arranges low military-only rates worldwide at more than 3,500 hotels, resorts and campgrounds; five cruise lines; air fare; rental cars and more. Visit its website at www.afvclub.com.
Personal Finance Military members and their families enjoy access to many financial planning tools for which civilians often must pay. Military personnel cannot focus on their mission if they or their families are saddled with financial troubles, and several services are available to help them:
Free financial counseling The trained financial counselors at your nearest military installation or National Guard State Family Assistance Center can help you set a budget, establish a savings plan or recommend steps to reduce your debt and guide you on the road to financial stability.
Income tax assistanceMany military members are eligible to receive free income tax preparation software that is sold elsewhere for as much as $50. Visit www.militaryonesource.com for eligibility criteria and to download the software. Those seeking the help of a professional income tax preparer and who live near a military installation may visit the VITA (Volunteer Income Tax Assistance) office. VITA representatives will prepare and electronically submit your taxes for you at no charge. If you choose to use public tax preparation services, be sure to ask about military discounts.
Access to credit unions and military banks Your affiliation with the military allows access to the services of military credit unions and banks. These financial institutions offer their customers favorable rates on checking and savings accounts as well as mortgages and loans.
Education The growing cost of education is a concern to all those working toward their education goals or preparing for their children's education. Thankfully, servicemembers and their families can take advantage of several resources to help offset the cost:
Free SAT/ACT Software Through June 2007, a group of players from the National Football League and other pro leagues has extended their sponsorship of $200 SAT/ACT test preparation software to all military families. Instructions for ordering your copy are available through www.militaryhomefront.dod.mil.
March 2 Success The U.S. Army launched an innovative online, self-paced test preparation course that can boost individual performance on standardized tests by improving math, science and English skills. Provided free to anyone over age 13, March 2 Success is available 24 hours a day, seven days a week. Students may enroll at www.march2success.com by clicking on the registration button.
In-state tuition Servicemembers and often are not residents in the state where they live and thus do not qualify for in-state tuition. Some states recognize this extraordinary circumstance and allow military personnel and family members to pay the lower in-state tuition rate; others do so with some restrictions, while still others require out-of-state tuition. Visit the education section of the National Military Family Association website, www.nmfa.org, or talk with a counselor at your installation education center to determine the rate you will pay.
Military children and spouse scholarships Many organizations provide scholarships for children or spouses of military members to help ease the cost of a higher education. The Defense Commissary Agency (www.commissaries.com) offers one of the most popular scholarships for children. The American Legion has published "Need a Lift," a guide that lists many of the scholarships eligible to military kids. For spouses, the National Military Family Association offers military spouse scholarships and has created a comprehensive guide and expanded website (www.nmfa.org) with information about other spouse scholarship programs.
Shopping You can save a lot of money by using the shopping facilities on the installation, even if you have to drive some distance to get to them. Consider these opportunities for savings:
The commissary A family of four can save nearly $3,000 on its yearly grocery bill by shopping at a commissary. Commissaries are mandated by Congress to price the items they sell at no more than five percent over cost, resulting in a substantial savings for servicemembers and their families.
Military exchanges Military exchanges (AAFES, NEX, MCX and CGES) sell various household and clothing items. You do not pay sales taxes at exchanges, and all exchanges offer a price match guarantee for items you might find available for less at another store. Additionally, profits earned by the exchanges support family programs and activities on the installation.
Military discounts Many businesses, especially those located near military installations, offer discounts to military personnel and their families. Clothing stores, restaurants, child care centers, automotive repair shops, campgrounds and hotels are just a few examples of places where you can find military discounts.
Community Services The different military branches offer access and reduced rates to facilities that support a healthy lifestyle. Using these facilities whenever possible can lighten the impact on your wallet.
Child care centersChild care services under the Department of Defense Child Development Program are available for active duty servicemembers as well as National Guard and Reserve members on active duty or performing inactive duty training. The DoD offers child development programs at more than 300 locations through approximately 800 Child Development Centers and 9,800 Family Child Care homes. Military child care facilities are among the best in the nation, and they offer rates based on the member's pay grade and family income. For servicemembers stationed away from a military installation or on a waiting list for on-base child care, or for National Guard or Reserve members who need child care near their home, the National Association of Child Care Resource and Referral Agencies (NACCRA) works with local child care facilities to offer subsidized rates at their centers. For a list of programs, visit www.naccrra.org.
Recreation facilities Tired of paying high membership fees to join a gym? Many military installations boast state-of-the-art gyms, racquetball courts, tennis courts, swimming pools and golf courses for no or low fees to anyone with a military ID card. Also, recreation centers often rent equipment for outdoor activities such as camping and fishing - sometimes even camper trailers, canoes and other large items. Check with the recreation center at your closest military installation.
Youth sports If you have children who enjoy playing sports such as soccer or basketball or who might enjoy courses in martial arts, check with the installation Youth Sports office. The Youth Sports program offers a variety of affordable instructional and competitive activities that provide kids a quality recreational experience in a safe environment.
This is a broad overview of the many discounts and programs available to military families, but it is just a start. When you arrive at a new duty station, visit your ITT office to ask questions about local programs. Visit your installation website or www.guardfamily.org for updates on new programs and resources. Off-base, find out about military discounts offered by local businesses.
The most important thing is to ask.
Michelle Joyner is Director of Communications for the National Military Family Association (www.nmfa.org). She is married to a Navy Chief and is the daughter of a retired Army officer.
More from Military.com:Help for Military Families Experiencing ForeclosureFinancial Advice for Your 20s, 30s, 40s, and BeyondFive Steps to Building a BudgetFinancial Counseling for Vet Homeowners