Your Favorite Team Lost? Ticket Seller GameHedge Gives Refunds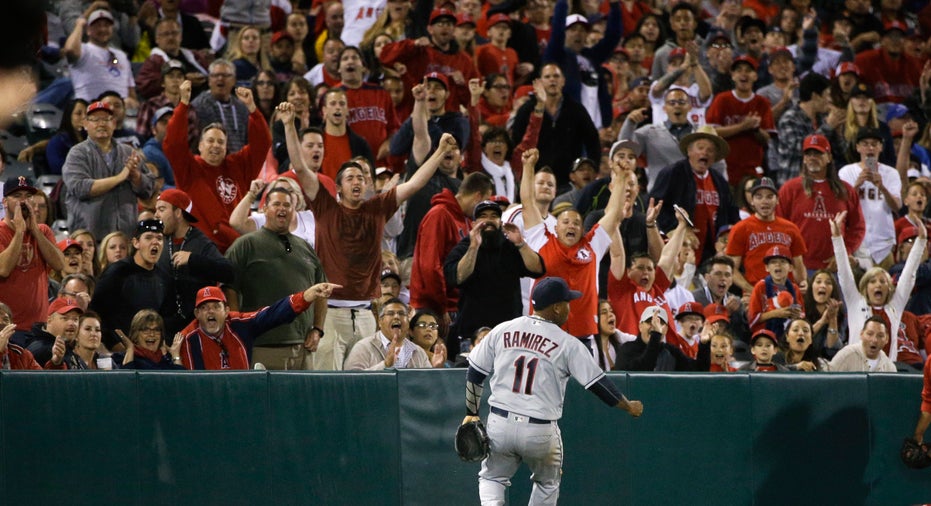 The home team may have lost in a landslide, but if you bought your tickets on GameHedge, you're still a winner.
GameHedge, an online ticket marketplace that launched in June, is looking to change the equation for sports fans who buy seats online. The New York-based startup sells each ticket with a Good Game Guarantee, a bit like a mercy rule for fans. If the home team loses by five or more runs, customers will automatically receive a refund for 50% of the purchase.
GameHedge was founded by Warren Friss, a lifelong New York sports fan who knew from personal experience that a blowout can ruin the game for fans. He recalled a trip to Citi Field in May to see the New York Mets play the Washington Nationals, two division rivals with ace pitchers Matt Harvey and Stephen Strasburg on the mound that day. The game didn't live up to the hype. The Mets' Harvey, stuck in an early-season drought, exited after just 2 2/3 innings with the Mets in a 9-1 hole.
"I've been to many games, and I've had a lot of great experiences. But I've also had some bad experiences," Friss, a former executive at the Topps trading-card company, told FOXBusiness.com. "If you go to a five-star restaurant and have a bad experience, they give you something for it. Fans should get something back, too."
After examining the data, Friss determined that approximately one out of 8 games will be eligible for the refund.
GameHedge started with a marketplace for MLB tickets. In August, the website will open ticket sales for the NFL, followed shortly after by the NBA and NHL. Tickets to college sports events are also in the pipeline. According to Friss, details of the Good Game Guarantee for football, basketball and hockey are still being finalized. He said the refunds will likely kick in when home teams lose by roughly three goals in hockey or 15 points in football and basketball.
As it takes on larger rivals such as eBay's (NASDAQ:EBAY) StubHub, GameHedge expects its half-price refunds to be the deciding factor for ticket shoppers, especially for games that cost a hefty sum.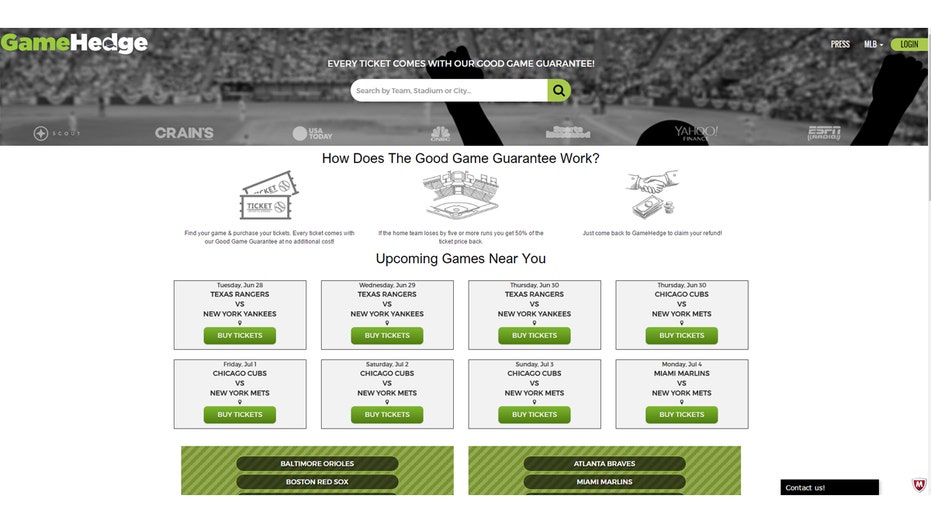 "There's no differentiation between any of their products," Friss said, referring to competing ticket resellers. "We were after something really different and something that's a benefit to the consumer."
GameHedge currently lists hundreds of thousands of tickets to baseball games, although the company doesn't maintain its own inventory. When an order comes in, GameHedge acquires the tickets through Ticket Evolution, a third-party platform.
Ticket prices are on par with other secondary ticket exchanges, Friss noted.
"We're offering the same ticket at the same price, but with the additional benefit of the Good Game Guarantee. There's really no reason to buy from other sites when you can buy from us," he said.
GameHedge has grabbed digital ad space and blitzed the airwaves to help spread the word. In the large sports and media market of New York, GameHedge ads have been heard with regularity on the CBS (NYSE:CBS)-owned WFAN sports radio network.