Your Company Can Get Top Talent for Less – by Earning Great Reviews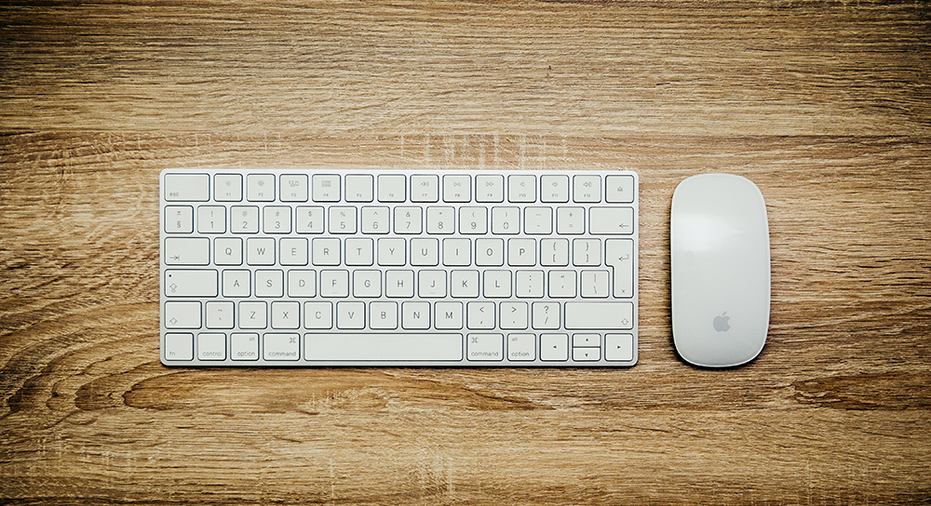 When it comes to employees, you get what you pay for. Offer competitive salaries, and you'll have a better chance of attracting the best.
But those salaries don't necessarily have to be higher than everyone else's if your company earns great reviews on Glassdoor, according to a new study conducted independently by academics at the University of Las Palmas de Gran Canaria in Spain. Not only did the study find that candidates are more likely to apply to jobs after reading good reviews of the company, but it also found that candidates would accept lower salaries from positively reviewed companies than they would from competitors.
"Participants shown positive reviews required an average pay increase of between 35-40 percent for a job similar to the one they are doing now," according to a Glassdoor summary of the study. "But participants shown neutral reviews of a company required a higher average pay increase (45-50 percent more), while those who saw negative employee reviews required an even higher pay increase (55-60 percent more). This data shows that job seekers are willing to work for a lower salary at a company where employees are more satisfied in their jobs, according to online reviews."
This news didn't come as much of a surprise to Kirsten Davidson, Glassdoor's head of employer branding.
"I think it confirms for me specifically what I know anecdotally and have seen from clients and my own experience," Davidson says.
She compares the situation to its consumer branding parallel. When a company receives a lot of positive reviews for a product, consumers are willing to pay more for it. Similarly, when a company receives a lot of positive reviews from employees, candidates are willing to "pay more," in a sense, to work there.
"When you feel like you're joining a company where you're going to have to take some hits socially and politically, or you're setting up for a negative environment or fewer benefits, you're like, 'Alright, then compensate me for that,'" Davidson says. "Whereas if you're joining a company that has valuable benefits, you even that out a little."
Candidates Find Reviews More Convincing Than Awards
The study also found that candidates were more influenced by an organization's positive employee reviews than by the awards and accolades it may have received. Davidson believes this stems, in part, from the fact that candidates don't really know what goes on behind the scenes with these awards. For that reason, job seekers look at them skeptically. Authentic employee reviews, on the other hand, are more transparent and, therefore, trustworthy.
The reviews also offer a level of granularity and specificity that awards don't.
"If I'm a data scientist, it's much more interesting to see what other data scientists in the company are saying" instead of hearing about awards the company won overall, Davidson says.
Owning Your Employer Brand – How to Use Employee Reviews to Your Advantage
In recent times, Davidson says she has seen more and more organizations creating roles like her own – which is a great development in her eyes.
"When the question 'Who owns employer branding?' gets asked, the No. 1 answer I hear is 'Everyone,'" Davidson says. "Yeah, to some extent, that's true. But the reality is someone internally has to drive that strategy, and they have a specific goal tied to that strategy around retaining and attracting talent. That's how you ultimately have to prove out your investment when you go back to the executive team to ask for more money."
Davidson says the University of Las Palmas de Gran Canaria study is particularly valuable because it's an attempt to quantify the impact of employer branding through hard data, which is still relatively rare.
"A lot of the stuff people are using [to support employer branding] still tends to be along the lines of 'It makes people feel good' and 'We are pretty sure that this makes us look better,'" Davidson says. "At the end of the day, you have to have that quantifiable data to back yourself up when you're fighting for dollars in a tightening organization."
But even with a dedicated team and quantifiable metrics, an organization still needs a strategy if it's going to make the most of its employer brand. And it's not like a company can simply spin positive reviews out of thin air.
Step 1: Get Your Employees to Write Reviews
"Like any communication or brand strategy, you need to put a plan against it," Davidson says. "There are a couple elements that people really need to start doing, and No. 1 is engaging employees to leave reviews. Otherwise, you leave it up to whoever feels like writing one."
Whenever Glassdoor sees an organization gain a statistically significant increase in its score on the platform, the company knows that organization has specifically asked employees to leave reviews. That doesn't mean the organization demanded employees leave glowing reviews – simply that the company requested employees take some time to leave feedback on Glassdoor.
"A lot of companies, their fear is they will just get an onslaught of negative reviews if they ask employees to leave reviews," Davidson says. "The reality is the bulk of people at your company are happy being there. They just don't think of posting reviews – probably because they've been there for a while."
That being said, Davidson stresses that if you plan on asking your employees to leave reviews, you have to do it smartly. Don't just send out a generic email to the organization. Engage employees along every step of the way, and integrate the review process into existing workflows as much as possible.
For example, Davidson suggests making a Glassdoor review part of the typical 90-day review for new hires or part of the annual review process. Again: Don't demand positive reviews. Instead, frame it as a chance for employees to share their honest feedback.
"You want people to come in with their eyes wide open, to know what they're getting into," Davidson says. Inauthentic positive reviews attract employees who don't actually fit at the company, defeating the whole purpose. Better to display the organization as it is, warts and all, than make costly bad hires.
Davidson also suggests having team members write reviews whenever the company is looking to make a hire for that department. Ask team members to tailor their reviews around their experiences, what it takes to be successful, and the challenges they face.
"The most recent reviews rise to the top," Davidson explains. "So if you're hiring for a data scientist, your candidate will have reviews about the team and what it's like to work there right in front of them."
Step 2: Respond to Reviews
Aside from engaging employees to have them write reviews, the organization also needs to respond to reviews – both positive and negative.
"This is a chance for you to reinforce your key messaging," Davidson says. "It's not just negative ones you need to respond to, but also positive ones. It shows the company is engaged, and that has a really big impact."
Of course, negative reviews need a little more delicate handling that positive ones do, so it's important to respond in the right way. For example, Davidson recalls working with a client who had an employee leave a negative review regarding an HR violation that occurred at the company.
"The counsel here is to check with your legal team first, of course," Davidson says. "But after that, it's a chance to say, 'We have a zero tolerance policy against this. This is important to me personally, and I really welcome the opportunity to talk to you in person if you feel this isn't handled to your satisfaction. We hold ourselves accountable.'"
The response doesn't need to get into the specifics of the whole situation, but it will carry a lot of weight if prospective hires see that an organization responds personally and proactively to negative situations.
Lastly, it's important to not overreact when negative reviews do arise.
"On average, people read six or seven reviews before they form an opinion," Davidson says. "Companies kind of freak out if they see one really negative review. I always compare it to shopping for a stroller. People leave thousands of reviews on those, and some people really get into the weeds. But you're not going to rely on just those [negative] reviews."