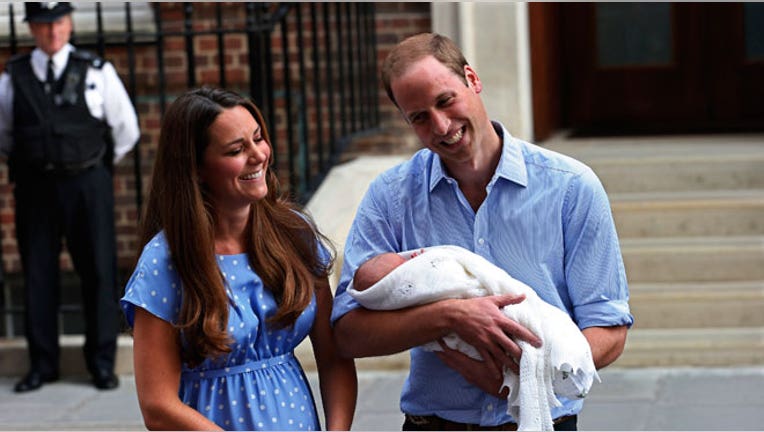 The most famous baby in the world right now is Prince George of Britain. But despite his fame and royal lineage, this young man will probably go through many of the same growing pains as other children over the years: teething, awkward growth spurts, acne, anxiety over who to ask to the prom (well, perhaps the royal ball in the prince's case) and so on.
However, one thing the new prince and his parents won't have to worry about is money. The royal family is estimated to be worth over a billion dollars, and this particular young man already has a pretty good job lined up -- the British monarch gets a salary that would satisfy most Fortune 500 CEOs.
In contrast, for typical families the joy of a new child is accompanied by a series of new financial responsibilities. These responsibilities can be extremely burdensome if you don't save up in advance -- if possible, starting from the time you first decide to have children. Here are some of the most prominent financial burdens parents may encounter.
1. Emergencies
Of all the financial emergencies which can befall young families, perhaps the most challenging is the loss of a job. Since providing food, clothing and shelter is a parent's most fundamental responsibility, you need to have a financial contingency plan in case you lose your job. The Bureau of Labor Statistics estimates that as of mid-2013, the median duration of unemployment was about 16 weeks, so you would do well to set aside enough savings to meet 16 weeks of expenses.
Many experts suggest high-yield savings or money market accounts for emergency funds because they allow immediate access, but since certificate of deposit rates can be much higher than savings account rates and the chances of tapping into the fund is small, you might do better with a CD and simply paying the penalty for early withdrawal if necessary.
2. Braces
At around $5,000, this is a major expense for many growing kids, and one often not fully covered by medical and dental plans. See if you can augment your health care insurance by participating in a health savings account through your employer.
3. First car
In this situation, your child should learn by sharing the financial responsibility. When you open a bank account with your child for this purpose, it is an opportunity to teach about shopping for the best savings account interest rates and how to monitor the account. A savings or money market account may be the best choice for this, since the money is likely to accumulate slowly over time.
4. College
According to The Economist, average tuition reached 38 percent of the median annual income in the U.S. in 2010, up from 23 percent in 2001. To afford this without smothering your child in debt, start saving early and consider a Section 529 plan to get tax advantages for education saving.
Whether you are William and Kate or a typical American parent, new parents soon realize that the biggest change having a child brings is the constant responsibility -- every hour of the day, every day of the year. If you recognize that by saving for your child's needs continuously, you will be better prepared to meet the financial responsibilities of parenthood as they arrive.
The original article can be found at Money-Rates.com:Your child isn't Prince George? Save for these 4 things