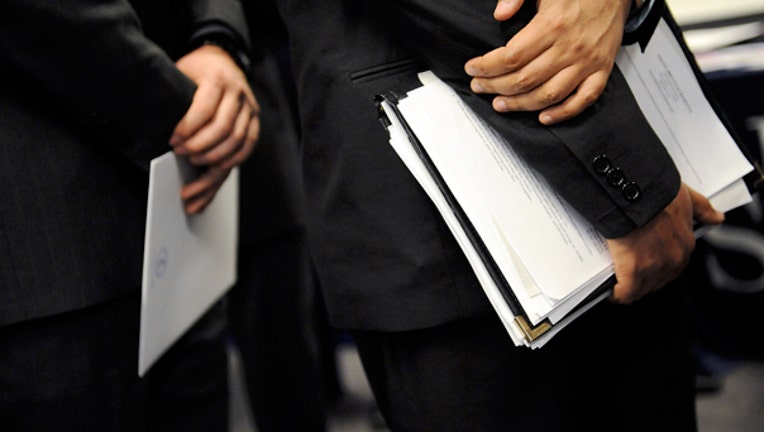 It's no secret young Americans have faced an uphill battle post recession as the labor market remains weak and many face rising credit and student loan debt—and this struggle to start their adult life on solid financial footing could have long-lasting ramifications.
A new report from Opportunity Nation details nearly six million young people—15% of those aged 16 to 24—are not in school and not working. Without jobs, this group is unlikely to earn higher salaries and may become a drain on their own communities, the report from the bipartisan coalition finds.
Scott Gerber, founder of the Young Entrepreneur Council and expert on youth unemployment, says those young Americans who are out of work for a longer period of time are taking more than just an economic hit. Even entrepreneurship becomes more difficult the longer you are unemployed, he says.
"You are just less competitive in the workforce in the eyes of third parties when it comes to being self-employed," Gerber says. "You still need banks, credit history, investors, mentors, and if certain boxes aren't checked off, it's a series of question marks."
He says those in this age group that are struggling to find work may discover entrepreneurship will help lead them into a new career, or enable them to work independently.
"This is the moment where many young people should be turning to a level of self-employment. If you learn some hard knocks lessons in the real world, that may be the best thing that ever happened to you."
He adds that the fact that long-term youth unemployment has yet to go away almost three years after the recession is a "telling sign" that this generation needs other options. "We need more options that just traditional education. Not everyone will be an entrepreneur, but for one reason or another, they aren't getting what they wanted out of the [educational] experience."
Amy Rosen, president and CEO of the Network for Teaching Entrepreneurship, says the out-of-school-and-work numbers are grim and likely not changing anytime soon, so these young adults need to look differently at opportunities.
"Entrepreneurship is clearly the best employer out there right now," Rosen says. "We need to teach younger kids this mindset earlier."
Those with ideas for businesses can conduct their own market research online, which is a valuable and extremely inexpensively source of information, she says.
"Often [young Americans] can only think about employment in the context of their parents, or what they see their neighbors doing," she says. "You have to think entrepreneurially, see opportunity and go after it."