You Won't Get an Insurance Discount for Your Car's Backup Camera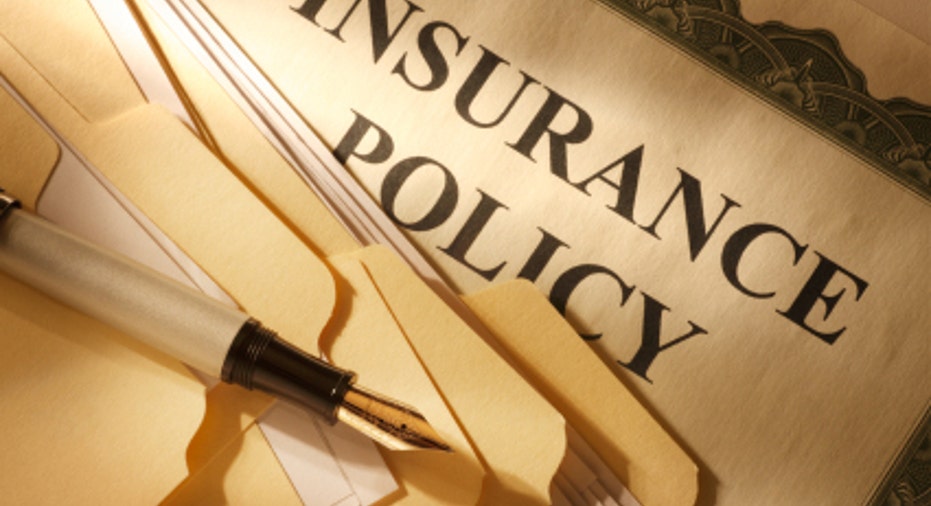 Aiming to curb deaths and injuries from "backover" accidents, the National Highway Traffic Safety Administration (NHTSA) said this week that all light-duty vehicles sold in this country must have rear-view cameras within four years.
The NHTSA rule, which affects cars, SUVs, trucks and vans, will be final in 60 days and begin phasing in on May 1, 2016. Full compliance is mandated by May 1, 2018.
But that doesn't mean you'll soon get an auto insurance discount if your vehicle has a backup camera or any other advanced crash-avoidance feature. While praising newer technologies for helping to prevent accidents and save lives, the insurance industry hasn't put them on their discount lists and probably won't do so in the near future.
The reason, according to insurers, is that it takes time to study a system's effectiveness and determine if there's an actuarial benefit to their business. If a safety evolution is shown to reduce the number of crash claims, then insurers may pass some of the reduced costs to consumers, says Loretta Worters, spokeswoman for the Insurance Information Institute (III).
"I would think that there has to be clear proof that there are savings related to the reduction of accidents," she says. "It's likely that airbags were looked at over the course of many years" before they began snagging discounts.
When might sophisticated protections like cameras eventually warrant a break on premiums? Worters wasn't sure -- or if they ever would. "There is no hard and fast rule for a development like that," she says. "But I expect it will be a while before (newer collision-avoidance systems) affect rate-making" for the average policy.
As for the rear-view cameras, Worters notes that the NHTSA estimates 58 to 69 lives will be saved each year because of fewer backover accidents.
That's a significant figure, but "a small number of the tens of thousands of traffic fatalities that occur annually, and probably amounts to well under $1 per policy," she says. "There may be fewer accidents because people back into less stuff, which could justify a discount on bodily injury, property damage and collision."
The NHTSA's camera rule in focus
The rule requires drivers have a 10-foot by 20-foot viewing zone directly behind the vehicle. There are also requirements for image size and other viewing factors, which, in effect, would require backup cameras for compliance.
The NHTSA, which is part of the U.S. Department of Transportation, said in a 2010 report that 210 people die and 15,000 are injured every year in backup accidents; almost a third (31%) of the deaths are children under 5, with 26% being adults older than 70.
"Safety is our highest priority, and we are committed to protecting the most vulnerable victims of backover accidents -- our children and seniors," U.S. Transportation Secretary Anthony Foxx said while announcing the rule. "As a father, I can only imagine how heart-wrenching these types of accidents can be for families."
Many automakers have already responded to buyer demands by placing standard or optional cameras on newer vehicles, including smaller economy models. The NHTSA estimates that 73% of light vehicles will voluntarily have rear-view cameras by the 2018 deadline. Equipping those that don't will cost from $132 to $142. The cost drops to $43 to $45 for cars that already have a display, such as a touchscreen.
Consumer advocates and family groups cheered the rule, which they've lobbied for in recent years. "It's about time the motoring public will finally be able to see what's behind their vehicle while backing up," Janette Fennell, president of KidsAndCars.org, said in a statement.
Safety features that will qualify for auto insurance discounts
Here are six of the more standard components that car insurers have deemed discount-worthy because they've been shown to reduce the number of accidents and subsequent coverage claims:
Air bags -- The more the better. You'll get a discount if your car has front air bags, but you'll get a bigger rate cut if it has both dual front air bags and side air bags. The discount is usually seen under your policy's medical payments and personal injury protection (PIP) section, and some insurers will also discount liability coverages.
Anti-lock brakes -- A handful of states, including Florida, New Jersey and New York, require an insurer to provide a discount. But many insurers will reward one anyway if your vehicle has them. The discount, typically about 5%, may be applied to your liability, PIP, medical payments and collision coverages.
Seat belts -- A discount may be available if the car has automatic seat belts.
Crash-resistant doors -- Some insurers provide a 5% or less discount if your car has them.
Electronic stability control (ESC) -- A few insurers have added a discount of about 5% when a vehicle comes with the factory-installed system.
Daytime running lights -- A 5% discount off your liability, PIP, medical payments and collision coverage may be offered.
The original article can be found at Insurance.com:Why you won't get an auto insurance discount for your car's backup camera