You Think You Want to Downsize to a Condo? Here's What You Should Know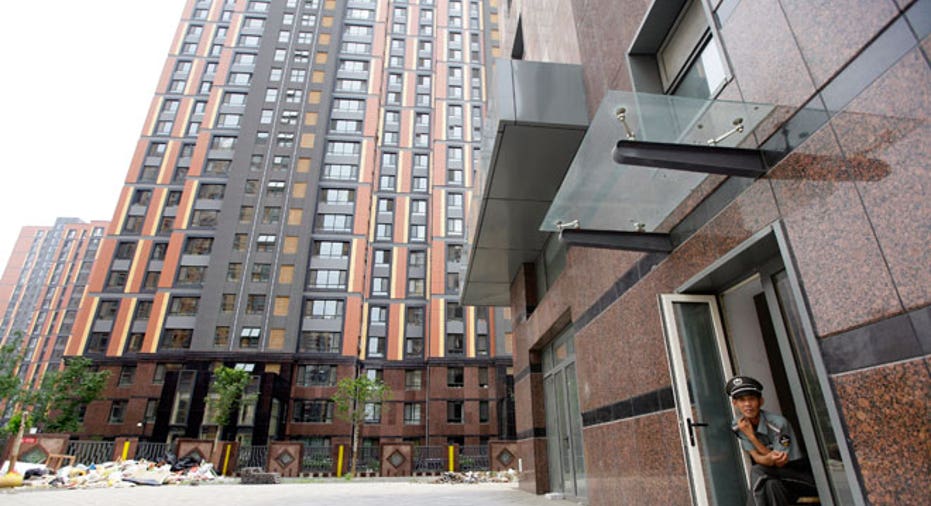 There's an axiom among some real estate agents that when it snows in March, it's time to call now-graying former clients and suggest now's the time to buy a condominium.
The condo market, or more broadly, downsizing and trading a single-family home for community living, is increasingly becoming an attractive option to baby boomers. With the kids out of the five-bedroom house with the sprawling lawn, many empty nesters admit they're left with too much space and home maintenance.
Downsizing to a condo eliminates responsibilities like grass cutting, garden tending and snow shoveling, but there are trade-offs for the benefits. Most community associations require homeowners pay a monthly maintenance fee, which covers the preservation of those common area services—beyond lawns and roads, services like a doorman, the building elevators, a gym or a pool.
The maintenance fee can be intimidating to prospective buyers in addition to the specter of the occasional assessment. Assessments require owners to pony up additional money for special projects.
Prospective condo buyers should adjust their thinking to dispel these concerns, says Joseph Rand, managing partner at Better Homes and Gardens Rand Realty in the New York/northern New Jersey metro area. Single-family homeowners typically regard mortgage, taxes and insurance as the fixed costs in owning a home, but overlook the cost for a landscaper, waste removal and maintenance costs for when Mother Nature strikes when it comes to owning a home. "If you look at economies of scale the normal cost of homeownership tends to be higher not lower than condo ownership."
Also, a well-funded homeowners' association (HOA) treasury provides the cushion of cash reserves, which means that you will not have to dig into your own pocket to pay for a crack in the community's swimming pool, says Keith Robinson, COO of Better Homes and Gardens Realty Mason McDuffie in the San Francisco Bay area.  And, if the homeowners' association is managing its budget with a cash surplus, its board may be able to repave the community roads by dipping into the jumbo fund and replenishing it in subsequent years.
While the amenities of a condo sound nice on paper, it can be a waste for owners that don't plan to use the services. "They're spending your money," says Rand, a condo dweller himself, "but it's no different than a majority vote to raise school taxes and you don't have a youngster in the school district."
Beyond monetary considerations, there are other adjustments to condo living, with space being a top change. Last year Fred Ibrahim, a retired financial advisor, moved from a spacious home in Armonk, N.Y., to a condo in White Plains. The apartment is large, he says, but concedes the surroundings are considerably changed from his two-acre home.  Still, there is greenery and a well-manicured common area which he and his wife will enjoy even more with warmer weather. "You get used to things," Ibrahim says.
They also like the more urban feel of their surroundings. Armonk was filled with families with young children focused on their own lives, says Ibrahim. "We were beginning to feel a little disconnected and this prompted us to seek alternatives."
Compare mortgage rates in your area.
Downsizing also requires relinquishing memories. Six months ago, Pat McCrudden, a retired paralegal, moved with her husband from a 3,000 square-foot Dutch colonial with a view of the Hudson River and the Palisades to a 1,200 square-foot condominium. "Getting rid of all the stuff we'd collected over the years was a big job," she says. The McCruddens made carloads of trips to the dump and judicious distribution of her now grown kids' trophies.
"It's been a big transition, but my husband who is a 'house person' is adjusting well," says McCrudden, admittedly a bit wistful that she had to relinquish her view of the river.
Still, she says there is always a silver lining. A poster of the Hudson River Museum with a view of the water and the Palisades is hanging right next to the McCrudden's glass balcony doors.
Here are some due diligence tips if you're considering down-sizing to a condo:
Review the association financials. They are arduous, says Robinson, but they showcase the financial health of a community. Make sure there is no pending litigation and that there are ample reserve funds. "A well-funded HOA sees neither special assessments nor frequent maintenances fee increase or."
Read the last two years' minutes. Find out what the residents have been talking or complaining about. You'll see the issues, if any, and know whether you want to be part of a particular community.
Familiarize yourself with the association bylaws and the rules and regulations. This lets you know what you're buying into, says Gael Mennecke, executive director of Illinois' Association of Condominium, Townhouse and Homeowners Associations. There's nothing worse than being attached to your golden retriever and the condo bylaws limit dogs to 40 pounds or forbids pets.
Ask to see the community newsletter. If there isn't one, ask why. Community communication and transparency are absolutely essential. "Homeowners whose boards don't tell them what's going on are unhappy," says Mary Ann Rothman, executive director of the Council of New York Cooperatives and Condominiums. Mennecke adds that associations that have them seem to have the least amount of controversy.
Set realistic expectations. Your condo will have its structural foibles just like your single-family home.  On top of that, you will have less sense of your own space. "It can be hard learning to live on top of each other,' says Rothman. "Sometimes even a question of how much you can learn to live with your upstairs neighbor's grandchildren tap dancing in their cleats."