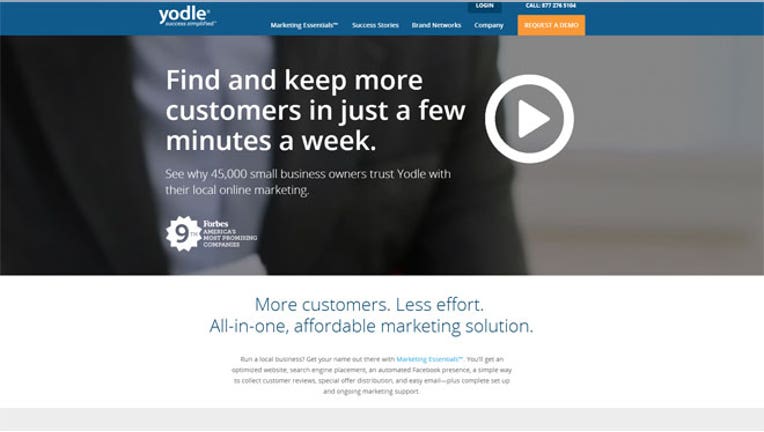 Yodle, a startup that helps local businesses enhance their online presence, has filed for a U.S. IPO of approximately $75 million.
Yodle helps small businesses raise their digital profile through web development, online advertising and social media. The company says it has served nearly 45,000 local businesses, particularly in the legal, medical and home service categories.
Founded in 2005, the company had revenue of $162 million in 2013, up 22% from $132 million in 2012. Losses also widened to $10 million, up from $5 million in 2012, partly due to increased spending on marketing and product development costs.
Yodle says its competitors include traditional listing services from companies like Gannett (NYSE:GCI) and Hearst. It additionally competes with online advertising services at Google (NASDAQ:GOOGL), Yelp (NYSE:YELP), Yahoo (NASDAQ:YHOO), and Angie's List (NASDAQ:ANGI). Yodle also opposes web hosting and reputation management services.
According to a report from research firm BIA/Kelsey, the market for local digital advertising is expected to grow to $53 billion in 2018, almost double the $28 billion spent in 2013. Yodle is hoping to capture more of that market share.
"Yodle has filed for its IPO at an opportune time for a cloud-based advertising company focused on local businesses," says Matt Turlip, senior analyst at Privco, a private company research firm. Turlip says Yodle's strengths are that it "has a unique combination of cloud, mobile, social, and local that investors are interested in, and it does have immense potential for growth in the very large local business market."
Yet Turlip also cautions that "Yodle will have major hurdles to overcome in its rapidly slowing growth, high costs, and lack of profitability."
The company's "pricing is not sustainable in the long-term," and the "cost of merchant acquisition is very high," warns Rakesh Agrawal, CEO of reDesign Mobile and one of Groupon's (NASDAQ:GRPN) early critics. "If Google, Facebook or Twitter ever decided to really try and build a great experience, they will blow all of these companies out of the water."
Yodle raised $40 million in capital from Draper Fisher Jurvetson, Bessemer Venture Partners and Jafco Technology Partners. Bessemer and DFJ have the largest stakes, with 30% and 24%, respectively.
In its filing Yodle says it plans to use the IPO proceeds to pay down debt and to finance potential acquisitions.
Yodle has not yet designated a stock exchange. The company plans to list under the ticker "YO."
The offering will be led by Credit Suisse (NYSE:CS), Deutsche Bank (NYSE:DB), Jefferies, and Piper Jaffray (NYSE:PJC).
Yodle is based in New York City and has more than 1,100 employees.