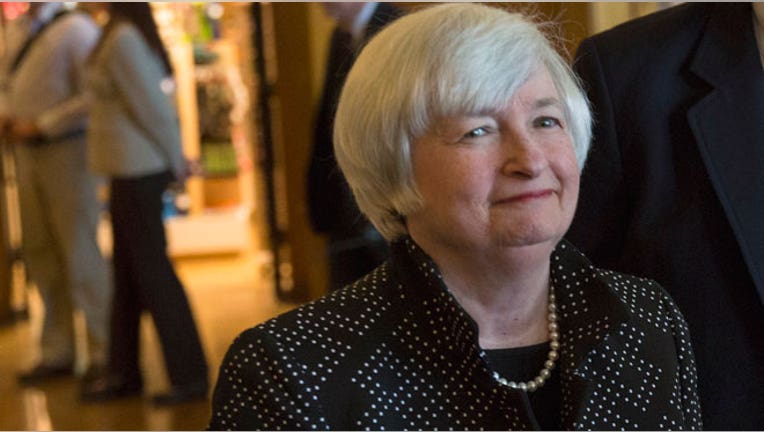 Federal Reserve Chair Janet Yellen on Friday hinted despite recent progress in the economic recovery, stubborn "slack" in U.S. labor markets will keep central bank policy makers leaning toward keeping accommodative policies in place.
There is "no simple recipe" to determine whether the labor market has returned to normal, Yellen said in a highly anticipated speech in Jackson Hole, Wyoming, meaning the central bank will eye a slew of factors in deciding how to tighten its aggressive stimulus program.
Yellen made no mention of when interest rates might move higher, instead explaining the complicated array of data central bankers will need to filter through in order to formulate future monetary policy.
"As the recovery progresses, assessments of the degree of remaining slack in the labor market need to become more nuanced because of considerable uncertainty about the level of employment consistent with the Federal Reserve's dual mandate," Yellen said.
The Fed's dual mandate is defined as full employment and price stability, for which Yellen and her colleagues have established a range of 5.2%-5.6% unemployment and 1.7%-2% inflation. The Fed has said it won't consider raising interest rates until those indicators hit those thresholds.
In her speech Friday at the annual meeting of the world's top central bankers and economists, Yellen explained it's getting more difficult to determine when U.S. labor markets have established full employment.
The recession following the financial crisis of 2008 apparently caused deep structural changes to labor markets, she said. Those changes require economists to use different methods for determining the relationships between labor data and inflation.
According to Yellen, "profound dislocations in the labor market in recent years -- such as depressed participation associated with worker discouragement and a still-substantial level of long-term unemployment -- may cause inflation pressures to arise earlier than usual as the degree of slack in the labor market declines."
There is a growing debate among members of the policy-setting Federal Open Market Committee over the timing of raising interest rates from the near-zero range where they've sat since December 2008.
Yellen and her dovish faction advocate to keep rates low until the economy is ready for higher borrowing costs. Meanwhile inflation hawks worry keeping rates low too long could lead to runaway inflation.
The consensus among members of the policy-setting FOMC, is interest rates will start moving higher no earlier than mid-2015. Although, as economic conditions have improved, a growing campaign has mounted among some members to move up that date.
Friday's speech could be viewed as another effort by Yellen to defend the Fed's accommodative policies while acknowledging that flexibility will play a key role in determining when to raise rates.