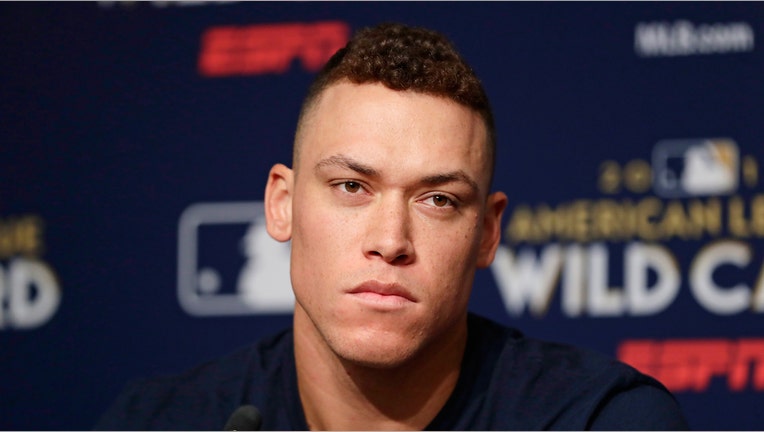 New York Yankees slugger Aaron Judge had the top-selling jersey in baseball this season, followed by a pair of Chicago Cubs stars.
Judge, an outfielder who could win AL Rookie of the Year and MVP, beat out Kris Bryant and Anthony Rizzo, according to Major League Baseball on Tuesday. Judge is the second rookie to have the most popular jersey — Bryant was the first in 2015 and also led the league in 2016.
Judge, 25, broke Major League Baseball's rookie home run record with 52 long flies this season. He hit .284 and drove in 114 runs, spearheading a Yankees offense that won 91 games during the regular season.
Los Angeles Dodgers ace Clayton Kershaw and Washington Nationals outfielder Bryce Harper rounded out the top five. Two-time AL MVP Mike Trout (Angels) was eighth.
The reigning World Series champion Cubs led the majors with four players among the top 20 in sales, with Javier Baez (10th) and Kyle Schwarber (14th) joining their teammates.
The Yankees face the Minnesota Twins in a one-game Wild Card playoff on Tuesday night.
The Associated Press contributed to this report.