Yankees Owner Shoots Down Talk of Mega Sale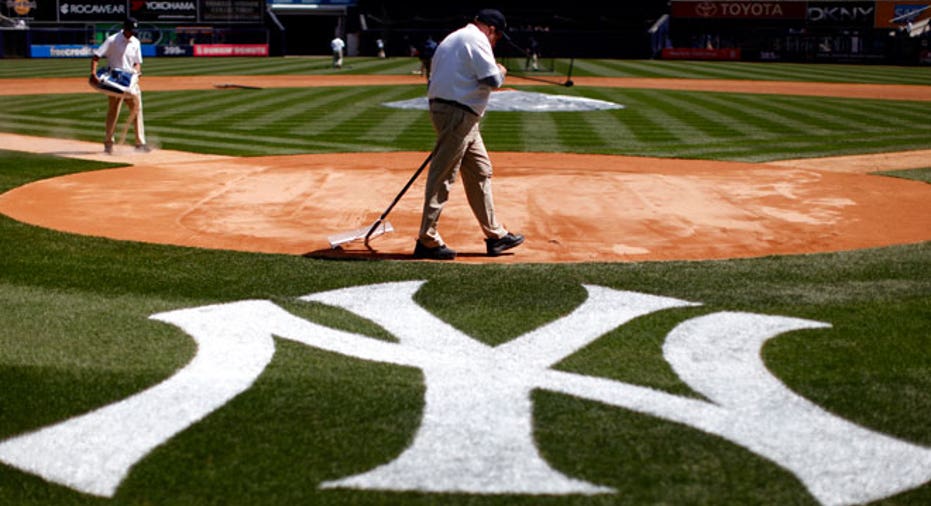 Hal Steinbrenner threw cold water Thursday on a report that suggested his family is exploring a possible sale of the storied New York Yankees for around $3 billion.
Citing multiple baseball and finance sources, the New York Daily News reported the Yankees could be put on the block, in part due to the eye-popping $2.175 billion generated by the April sale of the Los Angeles Dodgers.
"I just read the Daily News story. It is complete fiction," the Yankees managing general partner said in a statement, according to NewsCore. "Me and my family have no intention to sell the Yankees and expect it to be in the family for years to come."
Yankees representatives didn't immediately respond to a request for comment.
The Yankees are valued at $1.85 billion by Forbes, compared with just $1.4 billion for the Dodgers, which were sold to a group headlined by basketball great Magic Johnson. Last year the Yankees raked in an estimated $439 million in revenue and turned an operating profit of $10 million, according to Forbes.
In addition to the Dodgers sale, the family may be mulling a sale because of the team's aging stars, the franchise's high valuation and Hal Steinbrenner's lack of an emotional interest in the team, the Daily News story suggested.
"There has been chatter all around the banking and financial industries in the city for a couple of weeks now," a high-level baseball source told the paper.
Legendary owner George Steinbrenner acquired the team in 1974 for just $10 million, but after his death his sons Hal and Hank took over control of the ballclub.
However, Randy Levine, the president of the Yankees, adamantly shot down the rumors to the Daily News. "I can say to you there is absolutely, positively nothing to this. The Steinbrenners are not selling the team," Levine said.