Yankees, Manchester City to Own New MLS Team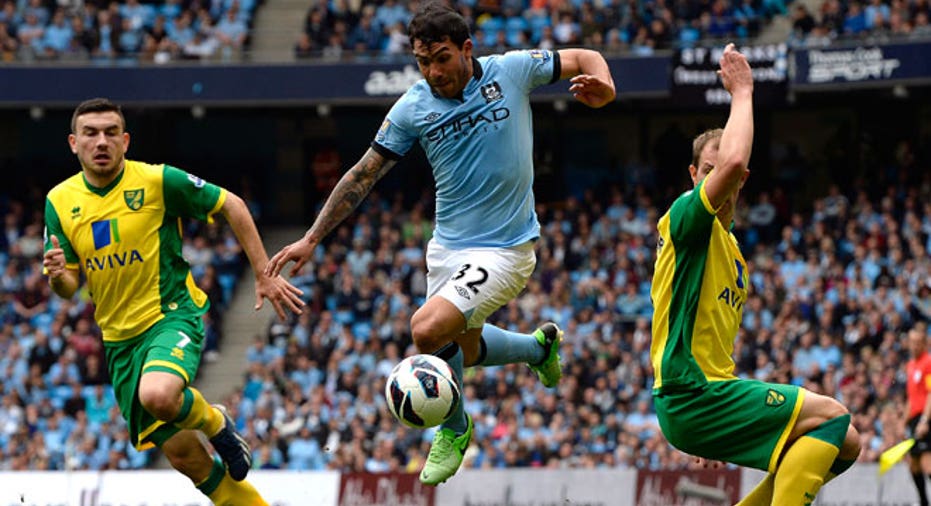 The Evil Empire is expanding into the soccer world.
Major League Soccer announced Tuesday that Major League Baseball's New York Yankees teamed up with U.K. soccer club Manchester City to acquire an expansion team, the first to call New York City home.
Manchester City, which is owned by Abu Dhabi's Sheikh Mansour bin Zayed Al Nahyan, will be the majority owner of the new team, New York City Football Club.
The Yankees and Manchester City already have a partnership through Legends Hospitality, an entertainment and marketing company.
NYC FC is expected to hit the field in 2015 at a temporary home. MLS said it has held discussions with New York City about the possibility of building a stadium in Flushing Meadows Corona Park in Queens, adjacent to New York Mets ballpark Citi Field and the National Tennis Center. Alternate sites will also be considered, the league added.
The soccer league hopes to get a rivalry started between NYC FC and the New York Red Bulls, who play in Harrison, N.J.
"This is a transformational development that will elevate the league to new heights in this country," MLS Commissioner Don Garber said in a statement. "The New York area is home to more than 19 million people, and we look forward to an intense crosstown rivalry between New York City Football Club and the New York Red Bulls that will captivate this great city."
MLS said Ferran Soriano, CEO of Manchester City Football Club, will fill top leadership positions at NYC FC in the coming weeks.
The Yankees "will be an active member of the ownership group," the league added.
Yankees owner Hal Steinbrenner said president Randy Levine will be the team's point person to help launch NYC FC.
"In the Yankees, we have found the absolute best partner for developing a world-class sports organization and a winning team that will carry the New York City Football Club name with pride," Soriano said.
An exhibition match between two English Premier League clubs, Manchester City and Chelsea FC, will be held at Yankee Stadium on May 25.