Yahoo's Work From Home Ban Sparks Recruitment Frenzy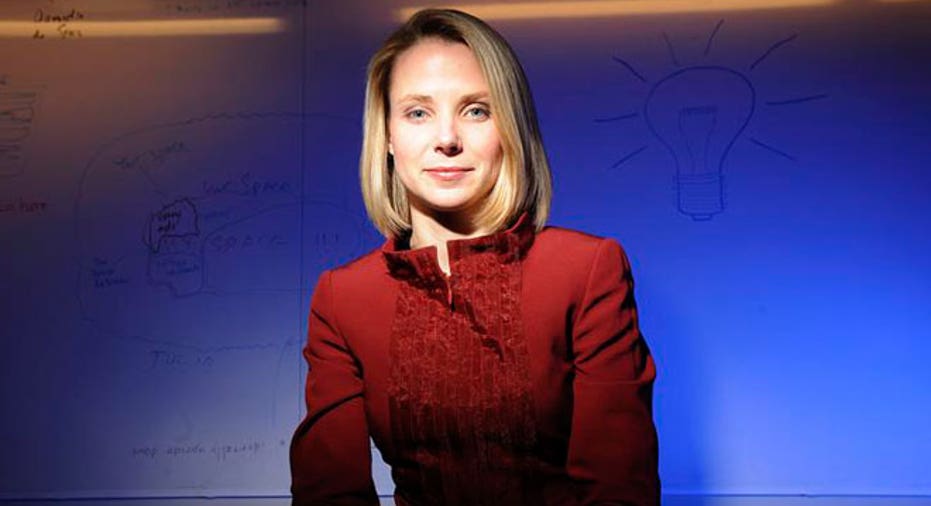 Yahoo CEO Marissa Mayer's decision to take away the remote working privileges of Yahoo employees has touched a nerve among workers at lots of companies. Savvy HR types, however, are using the announcement and the backlash as an opportunity to cherry-pick some talent from the tech giant and promote their companies' work form home policies at the same time.
Many of those companies are using Twitter both to voice their disagreement with Mayer's decision and to send out an invitation to Yahoo employees that will be affected by it. Marc Garrett (@since1968), CEO of software developer Intridea, wasted no time in putting out his pitch to dissatisfied Yahoo workers when he tweeted:
"Hey #Yahoos: if you're being forced to quit come work with us @intridea. We all work from home!"
Garrett says Intridea, which promotes a flexible work schedule for their employees, has no ill effects from having remote workers. In fact, Garrett cites several benefits to having a flexible work arrangement.
"Home or remote workers are no less productive than their office counterparts," Garrett said. "When our employees adjust to a remote lifestyle, productivity actually increases and so does overall well-being. Everyone custom fits their work environment, optimizing it for each individual."
"Our employees never have to uproot their lives to work for us," Garrett said. "We can attract top talent, as well as work effectively with innovative clients all over the world. When compared to neighbors who go into an office, our team saves over 9,000 hours a year by not commuting. That's time we get to spend on hobbies, keeping healthy, and with our families."
However, Garrett wasn't the only one viewing the situation as an opportunity to recruit Yahoo employees.  Sara Rosso (@rosso), an employee working for the VIP services team at Automattic, tweeted her recruiting pitch, saying:
"Disappointed in @marissamayer's ban on working remotely. Yahoo peeps, come to @Automattic! :)"
Shirley Davis (@SDavisSHRM), a human resources expert, said on Twitter that she expects the move to have a significant ripple effect among all Yahoo employees.
"#Yahoo's Marissa Mayer on #nbctodayshow responding to memo that employees can no longer telecommute. Really!!!!! Watch great talent walk."
However, other Twitter users tweeted their support for Mayer. Several high-profile business leaders weighed in on the issue, including Donald Trump (@realdonaldtrump), who tweeted:
"@marissamayer of Yahoo is right in wanting women to come in & no longer work from home--who knows what they are doing there.."
Trump since deleted that tweet and replaced it with a new tweet that has the same sentiment saying:
"@MarissaMayer is right to expect Yahoo employees to come to the workplace vs. working at home. She is doing a great job!"
Tina Brown (@TheTinaBeast), editor of Newsweek and the Daily Beast, agreed with Trump and Mayer, saying on Twitter:
"Cheers for @marissamayer for making staff show up @ the office...not afraid to be retro when it works!'
Other high-profile business leaders were expressed their disagreement with Mayer. Sir Richard Branson, founder of the Virgin Group, wrote a blog post voicing his disagreement with the decision.
"Working life isn't 9-5 anymore. The world is connected. Companies that do not embrace this are missing a trick," wrote Branson.
Stephanie Marston, a work-life balance expert and author of "Chicken Soup for the Soul's Life Lessons for Women: 7 Essential Strategies for a Balanced Life," (HCI 2004) said the move may have some other significant and unintended impacts on the employee-employer relationship.
"There is research supporting the trend of working from home actually makes workers more productive and loyal to their organization," said Marston.  "The idea of 'face time' is antiquated.  Employees should be judged on productivity, rather than how much time they sit at their desks.  This is especially true of employees who have a proven track record. The implications are significant, especially since the work from home arrangement was agreed upon.  It's a vote of nonconfidence and it will definitely undermine morale as well as employees' engagement and loyalty."
Follow David Mielach on Twitter @D_M89 or BusinessNewsDaily @bndarticles. We're also on Facebook & Google+.