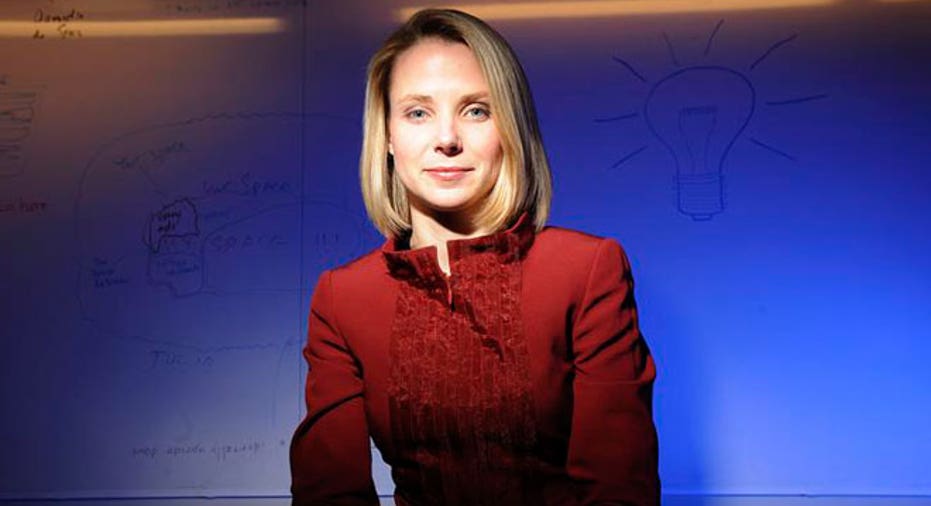 The title of "Worst Run Technology Company" has been such a hotly contested battle between Yahoo and HP for so long, I can't even remember a time when it was otherwise. Those two names are so far ahead of the pack in the losing field, I don't think I could come up with a third in their class if my life depended on it.
HP's recent split does sort of complicate things, but since Meg Whitman somehow managed to end up with leadership positions at both HP Enterprise (CEO) and HP Inc. (chairman), naming her the "Worst CEO of 2015" was sort of a no-brainer.
But then, Yahoo chief executive Marissa Mayer was no slouch. She came in third, just behind Wal-Mart CEO Doug McMillon. And now I have to say that Mayer looks determined to give Whitman a real run for her money in 2016. She's definitely off to a rip-roaring start.
Last week, activist investor Jeff Smith of Starboard Capital finally gave up on the former Google executive and Yahoo's chronically dysfunctional board and started a proxy battle to oust all nine directors and install his own slate at the company's annual meeting, presumably in June. How fun.
If this little mini-drama sounds at all familiar, that's probably because it's a recurring theme – or nightmare, if you're a Yahoo investor. Every four years like clockwork – every leap year, actually – an activist investor attempts a board coup. And every four years like clockwork, Yahoo's leadership cooperates by giving them ample ammunition to win.
In 2008, Carl Icahn sought to oust CEO Jerry Yang and chairman Roy Bostock after their remarkably incompetent handling of a sweet acquisition bid by Microsoft. The pair botched the deal, shares plummeted and Icahn landed three board seats. Yang resigned but, like a nasty infection that refuses to die, Bostock survived long enough to make two fateful CEO hires.
Carol Bartz was the first, but after a tumultuous 32-month rein that saw her turn over Yahoo's only viable growth business, its search engine, to Microsoft, Bostock picked up the phone and fired the famously foul-mouthed executive.
At that point, the chairman did what so many do after a long and painful relationship goes south: He did a one eighty and hired Bartz's opposite, a mild-mannered former PayPal executive named Scott Thompson (not to be confused with the stand-up comic known as Carrot Top).
By then it was 2012 and you know what that means. Dan Loeb of Third Point became the second activist investor to see an opportunity, take a stake in Yahoo and start a proxy battle. And like Icahn before him, the ever-resourceful Loeb found just what he needed. It seemed that Thompson had fudged his resume, claiming to have a computer science degree he did not in fact have. And after five short months, he too was gone.
And that marked the end of the line for Bostock. Loeb got his three board seats and helped to bring the glitzy Mayer to the still flailing Internet company. Mayer has the distinction of having lasted longer than any of her predecessors. She's certainly been a busy little bee over the past three years and change:
She revamped every one of the company's top Internet properties – from Yahoo News and Finance to Mail and Flickr. She even hired Katie Couric. All to no avail.
She spent billions on dozens of Internet startups to acqui-hire her way out of Yahoo's tailspin, and has since written off most of those acquisitions.
She attempted a spinoff of the company's Alibaba assets and then, a year later, changed her mind and decided to go for the exact opposite: a reverse spinoff of Yahoo's core search and display advertising business. Oh yes she did.
She came up with strategic plan after strategic plan, taking the company into mobile, reinvesting in search, even coming up with a weird acronym she pretends is not an acronym called Mavens (don't ask). She hired and fired pricey executives, and made a fortune for herself in the process.
And then, finally, when push came to shove, she hired McKinsey, restructured, and dressed the company up for sale. Well, sort of. According to Starboard's letter to Yahoo shareholders, the board is dragging its feet on that, as well. They certainly have a point. Enough is enough.
And if for some odd reason that's not enough, Mayer says she wants three more years to turn the company around. You've got to admit, that's a good one.
Even if, in light of all this company's investors have been through, that made any sense whatsoever, Mayer forgot one very important fact. It's 2016. And that means it's another leap year, another dysfunctional board, another failed turnaround, another activist investor and another proxy battle.
It also means that, come this summer if not sooner, Mayer could end up as just another victim of Yahoo's Leap Year Curse.   
P.S. The funny thing is, if Yang and Bostock had just sold the company to Microsoft for $44 billion back in 2008, shareholders would have had $11 billion more than the company is worth today. But then, we would have missed out on all this "fun." I call it a wash.