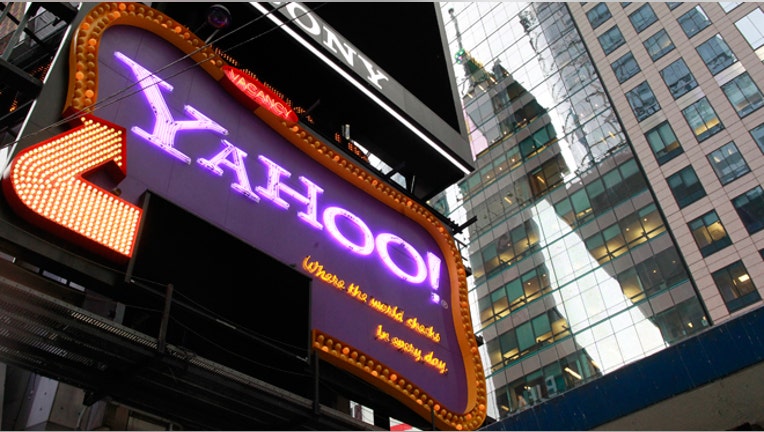 Yahoo (NASDAQ:YHOO) revealed late Tuesday a surprising 28% increase in first-quarter profit that trumped Wall Street expectations, as ad sales improved in its search business despite weak display sales.
The troubled Internet giant reported net earnings of $286 million, or 23 cents a share, compared with a year-earlier $223 million, or 17 cents. Excluding one-time costs, Yahoo earned 24 cents, beating average analyst estimates of 17 cents in a Thomson Reuters poll.
Revenue excluding traffic acquisition costs (or ex-TAC) for the three months ended March 31 was $1.08 billion, up 1% from $1.06 billion a year ago, and matching the Street's view. Total revenue ticked up 0.6% to $1.22 billion.
The company expects ex-TAC revenue for the second quarter to grow in the range of $1.03 billion to $1.14 billion, in line with the Street's view of $1.081 billion, though the sales figure is somewhat deceiving as it excludes any costs Yahoo may incur as related to its massive turnaround. GAAP revenue is expected to be between $1.17 billion and $1.29 billion.
"We made changes to resize the organization and establish a new leadership structure to quickly deliver the best user and advertiser experiences at scale," Yahoo CEO Scott Thompson  said.
Shares of Yahoo were up nearly 3% after hours, to $15.44.
Since rejecting a $44.6 billion takeover offer from Microsoft (NASDAQ:MSFT) in 2008, the Internet pioneer has failed to turn itself around. It is on its third chief executive officer since then, with Thompson, who was named to the role in January, replacing Carol Bartz, who was fired in September. She had filled in for Yahoo co-founder Jerry Yang, who stepped down in 2009 as CEO and as chairman of the board earlier this year.
Thompson has been facing heavy criticism from activist shareholder Third Point, which has been calling for a massive overhaul of the company. The hedge fund run by Dan Loeb has chastised Yahoo's board for not appointing his own nominees.
Loeb has since created a web site with dozens of questions that he is requesting the board answer, including, "How does Yahoo's proposed operating plan differ substantively from those of the last three CEO's?"
Thompson has already gotten rid of 2,000 people, or 14% of Yahoo's workforce, but investors are awaiting detailed plans on how he plans to improve the company's top line. Yahoo said it expects to save some $375 million annually from the reduced workforce.
Last month, the company said it would organize into three main groups -- consumer, technology and regions -- which it says will bring its resources closer to users and advertisers.
On a call Tuesday evening with investors, Thompson said earlier restructuring efforts were only the first steps in executing plans to get back to its core business. The company's new focus will be on streamlining the business, shutting roughly 50 properties that don't contribute directly to its core business and concentrating research and development on owned and operated properties.
"Yahoo has been doing way too much for way too long and has only been doing a few things right," Thompson said. The new focus will be on generating "clear measurable results for our advertisers," he said.
The company, which has seen its ad business struggle under heavy competition from bigger rival Google (NASDAQ:GOOG), saw its display business decline 2% during the latest period, to $511.2 million from $522.6 million a year ago. Display revenue ex-TAC was off 4% to $454 million.
That was partially offset by an 8% improvement in its search group to $384 million and a 7% increase in worldwide visitors during January and February.
While Thompson said the company is "moving very quickly on a number of initiatives," he noted on the conference call that he is "not satisfied with the pace of top-line growth." The display business is "nowhere close to where it needs to be" in any of its three regions, he said.