Yahoo Shares Rise Despite Concerns About Strategy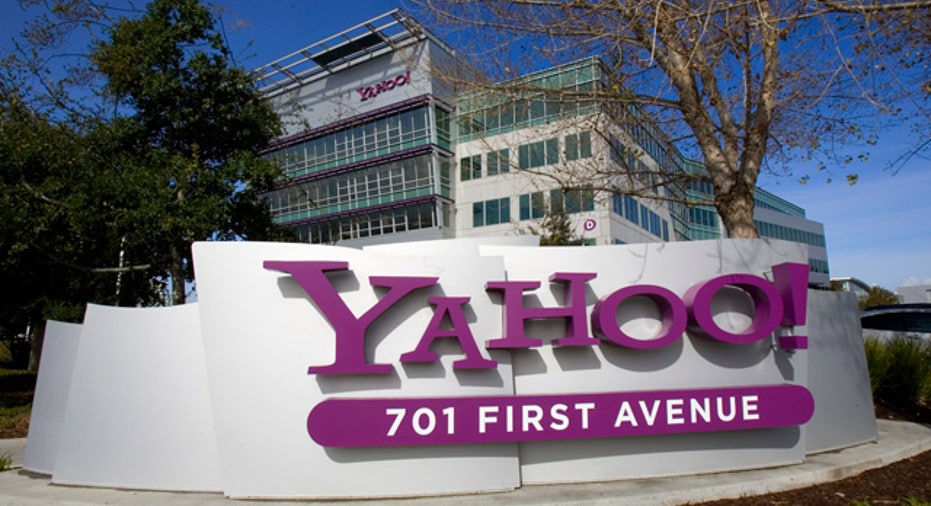 Yahoo Inc (NASDAQ:YHOO) investors welcomed the appointment of a media veteran as interim chief executive of the Internet company even as analysts worried that the company's strategy would face months of uncertainty.
Yahoo's shares rose 2.5 percent on Monday after Chief Executive Scott Thompson stepped down -- after just four months on the job -- following a controversy over his academic record and Yahoo named Ross Levinsohn interim CEO.
Yahoo's board, which was sharply criticized for how it handled Thompson's hiring, was now giving three director seats to the activist hedge fund headed by Daniel Loeb, settling a looming proxy fight. Yahoo Chairman Roy Bostock was also stepping aside.
Thompson's departure caps another of many tumultuous episodes involving Yahoo management over several years and comes as the company struggles to regain relevancy and revive growth amid fierce competition from rivals Google Inc <GOOG.O> and Facebook.
Analyst Ken Sena of Evercore Partners said investors "are likely to take comfort in fresh leadership, particularly at the board level, as eight of the 11 board seats were named in the past year."
Others applauded Levinsohn's appointment because of his history in media and advertising sales, but worried that it could be some time before the company strategy is clarified.
"As a practical matter, what this means for the company is that the past four months have been little more than a false start, and it must once again start at the beginning in terms of establishing a strategic direction," Macquarie analyst Ben Schachter said in a research note.
Thompson exited the company 10 days after Loeb's hedge fund, Third Point, accused him of padding his biography with a computer science degree. Third Point is one of Yahoo's largest shareholders, with a 5.8 percent stake.
Before resigning, Thompson disclosed to the board he had been diagnosed with thyroid cancer, the Wall Street Journal reported, citing sources. Yahoo representatives did not immediately respond to requests for a comment on the report.
TECH OR MEDIA STRATEGY?
Describing Yahoo as "a mess," Schachter said the management changes were necessary after the controversy, which he dubbed "Resumegate." Levinsohn may be "auditioning to take on this role on a permanent basis," he said.
Clayton Moran, an analyst for The Benchmark Company, also sees Levinsohn as a CEO candidate, but said it was not clear when Yahoo would decide on the top job or how long it would take the new leader to build a new strategy.
"We could be in a period of limbo again," Moran said. "Once somebody has solidified that position we may have to wait 90 days for them to complete their review."
If Levinsohn keeps the CEO job, his appointment and background in media may provide investors with clues as to the company's future strategy.
Levinsohn is popular among Yahoo's rank-and-file and has credentials as a negotiator. He helped steer News Corp's <NWSA.O> acquisition of MySpace, and started an investment fund to buy interests in various digital and media companies across the globe before joining Yahoo.
In comparison, Yahoo's last two CEOs, Scott Thompson and Carol Bartz, had stronger backgrounds in technology than media. Yahoo had hoped they would find a way to catch up with Google, whose stronger technology helped it beat Yahoo, analysts said.
"(Levinsohn) would fit with where Yahoo's strongest today but might not accelerate the pace of technology innovation," Moran said, citing Yahoo's strength in online media content.
"They've failed to keep up with the evolution of the Internet," Moran added. "What they'd most benefit from is somebody with a bit more vision that could capitalize on their brand and focus more resources on higher growth areas."
One area Yahoo could do well is in online video, Moran suggested. Credit Suisse analyst Spencer Wang said Levinsohn could help Yahoo build its existing business.
"We view Mr. Levinsohn as well-equipped to lead the organization and to build off of the company's core strengths -- advertising products and digital media," Wang said.
In the meantime, investors can only wait for new decisions.
"It remains unclear how the new management will turn things around at Yahoo.com and how quickly yet another new strategy can be formulated," Schachter said.
Mark Cuban, a noted tech entrepreneur who has closely followed Yahoo's gyrations since selling his Broadcast.com to the company in 1999 for more than $5 billion, said shareholders should give Yahoo breathing space to find growth.
"I don't think shareholder activism helps Yahoo. It puts too much pressure on increasing the stock price. That is the least important of their worries." he said. "They have to change the culture and find their leverage points to grow the business."
Shares of Yahoo rose 38 cents, or 2.5 percent, to $15.57 in morning trade on Nasdaq.