Yahoo Scraps Plan to Spin Off Alibaba Stake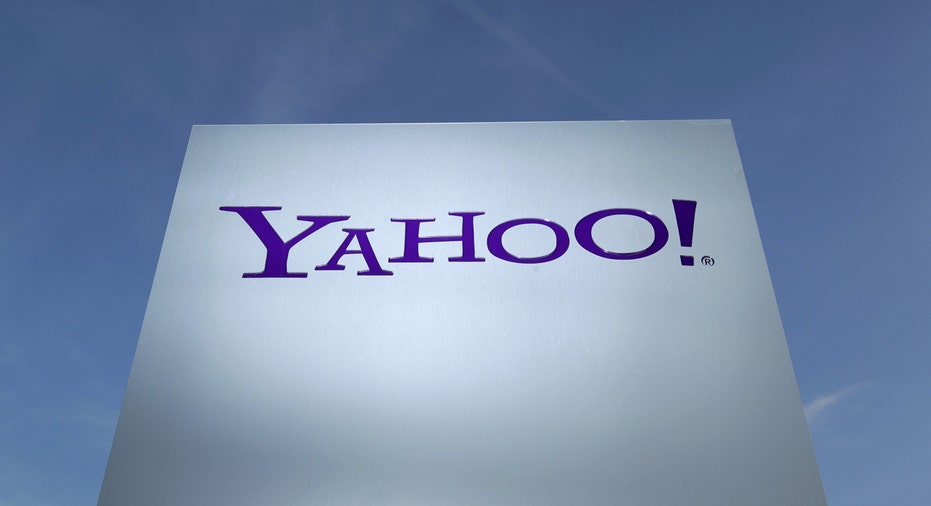 Yahoo said on Wednesday it had shelved plans to spin off its stake in Chinese e-commerce giant Alibaba Group Holding, citing tax concerns, and will instead create a separate company to hold the rest of its assets.
The new publicly traded company will house Yahoo's Internet business and its 35 percent stake in Yahoo Japan, giving investors a clearer view of the company's core business.
However, the plan - which may take a year or more to conclude - adds another layer of uncertainty to Chief Executive Marissa Mayer's efforts to revive the struggling company.
Yahoo had intended to spin off its Alibaba stake, worth more than $30 billion, by January.
Yahoo, which has a market capitalization of about $35 billion, owes almost all of its valuation to its 15 percent stake in Alibaba and its holding in Yahoo Japan.
The company has struggled to grow its Internet business, which includes selling search and display ads on its news and sports sites and email service, in the face of competition from Alphabet's Google and Facebook.
But Yahoo.com still ranks fifth in terms of daily visits, according to monitoring firm Alexa, and this could make it an attractive target for a telecom carrier or private equity.
"A separation from our Alibaba stake, via the reverse spin, will provide more transparency into the value of Yahoo's business," Mayer said in a statement.
Shares of Yahoo, which will remain publicly traded, were up 1.9 percent at $35.51 before the opening bell.
Mayer had planned to use the proceeds from the sale of the Alibaba stake to focus on expanding the company's mobile, video and social media offerings.
"While a sale of a growth-challenged Internet business is not a lay-up, Yahoo could draw interest from private equity, telco companies, the data/marketing services world or from more traditional Internet and media players," FBR & Co analysts wrote in a note published before the announcement.
AT&T Inc and Verizon Communications could be possible buyers for the Internet business, FBR said.
Verizon said on Monday it could look at buying Yahoo's core business if it was a strategic fit.
Yahoo's plan to spin off its stake in Alibaba hit a hurdle in September when the U.S. Internal Revenue Service denied the company's request for a private letter ruling on whether the transaction would be tax-free.
Yahoo shareholders could have ended up paying billions in taxes if the IRS had determined that a spin-off was taxable.
Activist investor Starboard Value LP asked the company in November to drop its plans and sell its core search and display ad businesses instead. Starboard had previously supported the spinoff.
(Reporting by Supantha Mukherjee and Anya George Tharakan in Bengaluru; Editing by Saumyadeb Chakrabarty)