Yahoo Sale Process Heats Up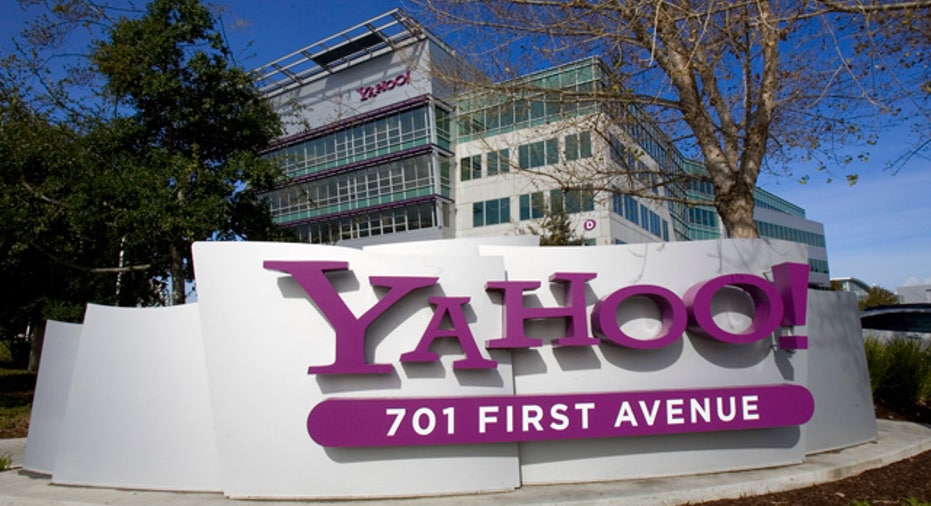 Yahoo has signed confidentiality agreements with several parties interested in a deal ahead of Friday's deadline, according to people familiar with the matter.
The Sunnyvale, California-based Internet icon said potential buyers had to sign the agreement, which would allow them to take a closer look at Yahoo's financial documents, by Friday, though the deadline could be extended into next week to provide more time for other firms to sign on.
Some private equity firms have balked at signing Yahoo's non-disclosure agreement because of restrictions that would prevent them from forming consortiums, sources told Reuters last week. Indeed, at least five of the private equity firms interested in Yahoo have not yet signed the NDA, several sources told Reuters.
And the private equity firms that did relent and sign the agreement have heavily negotiated its terms, sources said, though it was not clear exactly what amendments had been made. These people declined to name precisely which firms had signed the non-disclosure agreements, however, with one person close to the process telling Reuters only that ``multiple parties'' have agreed to the provision.
Multiple sources cited Silver Lake Partners, Providence Equity Partners, Bain Capital, Hellman & Friedman and Blackstone as the holdout private equity firms that have not yet signed the agreement. These firms are said to be exploring a potential buyout of Yahoo alongside Asian joint venture partners Alibaba Group and Softbank.
Other private equity firms interested in Yahoo include KKR , TPG Capital and Carlyle Group. Sources would not confirm if any of those firms signed the confidentiality agreement, though a second person familiar with the situation said those three firms and Providence are ``among the hottest firms'' involved in the process. The New York Times reported late Thursday night that TPG had indeed signed the agreement, however.
Strategic parties including Alibaba, Microsoft and Google have also taken part in the still-developing discussions surrounding Yahoo, a source said.
Private equity firms have indicated a willingness to commit around $1 billion in equity as part of a transaction, according to sources. They are also looking at ways to partner with their limited partners, including the Canada Pension Plan Investment Board and the Public Sector Pension Investment Board. The latter recently took part in a deal with Apax Partners to buy Kinetic Concepts Inc, these sources said.
``Everybody has a different approach to it, some involving banks, others not involving banks ... but most of the private equity firms are not going to team up with other private equity firms as part of a club deal,'' one of the sources said.
The signed agreements could help spur slow-moving efforts by private equity firms and others to explore a potential acquisition of Yahoo's assets, even as Yahoo's board of directors considers alternative plans such as selling a 20 percent minority stake in the company.
Under that structure, the purchaser of the stake and Yahoo's two co-founders -- Jerry Yang and David Filo -- would then increase their combined stake to around 40 percent to 45 percent through a large share buyback that would reduce the number of Yahoo shares outstanding. Yahoo would finance the buyback through the minority investment, borrowing and perhaps the sale of its Asian assets, sources said.
``A minority investment combined with a big share repurchase or big one-time dividend is clearly an alternative to a sale,'' a third source close to the process said. ``It's starting to make some sense strategically as well. But the problem here is that the Asian assets are much more interesting businesses than the main Yahoo businesses.''
That structure would buy Yahoo time to seek out partnerships with social media companies like Facebook, Twitter and Yelp or move into mobile, sources previously told Reuters. Other sources have said previously that Yang is interested in a deal with private equity firms that would take the company off public markets.
Any deal for Yahoo would be complex due to Yahoo's 40 percent stake in Chinese e-commerce giant Alibaba and its 35 percent stake in Yahoo Japan, a joint venture with Softbank . Yahoo also has a search advertising partnership with Microsoft that would also figure heavily into any deal.
Yahoo's board of directors fired Chief Executive Carol Bartz in September and tasked Allen & Co to begin a ''comprehensive strategic review'' to return the company to growth.
(Reporting by Nadia Damouni and Alexei Oreskovic in San Francisco, and Soyoung Kim in New York; Editing by Peter Lauria and Phil Berlowitz)