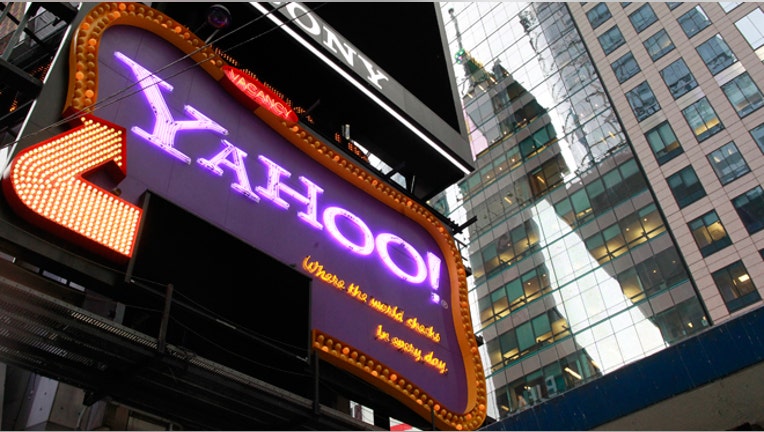 A day after clearing up a major question mark on the management front, Yahoo! (NASDAQ:YHOO) released stronger-than-expected second-quarter earnings, but revenue that failed to meet Wall Street's hopes.
Shares of the struggling Internet company ticked slightly higher in extended trading late Tuesday in response to the mixed report.
Sunnyvale, Calif.-based Yahoo! said it earned $226.6 million, or 18 cents a share, last quarter, compared with a profit of $236.97 million, or 18 cents a share, a year earlier.
Excluding one-time items, it earned 27 cents a share, surpassing the Street's view by four cents.
Net revenue dipped 1% to $1.22 billion and was flat when traffic acquisition costs are excluded at $1.08 billion. Analysts had anticipated stronger non-GAAP revenue of $1.1 billion.
The report comes just a day after Yahoo! scored a major coup by landing Google (NASDAQ:GOOG) exec Marissa Mayer as its new CEO. Mayer, who didn't plan to address analysts during the conference call, will be handed the keys to an Internet company in decline and reeling from a slew of personnel missteps.
Yahoo! reported a 1% year-over-year increase in ex-TAC display revenue last quarter to $473 million. Search revenue jumped 4% on an adjusted basis to $385 million.
"Display and search revenue ex-TAC showed modest growth," Tim Morse, Yahoo!'s chief financial officer, said in a statement.
Cash flow from operating activities slumped 17% to $275 million, while free cash flow dipped 2% to $93 million.
After slipping 0.29% during regular trading, Yahoo!'s shares gained 0.77% to $15.72 in after-market action on Tuesday. They have fallen about 3% so far this year.