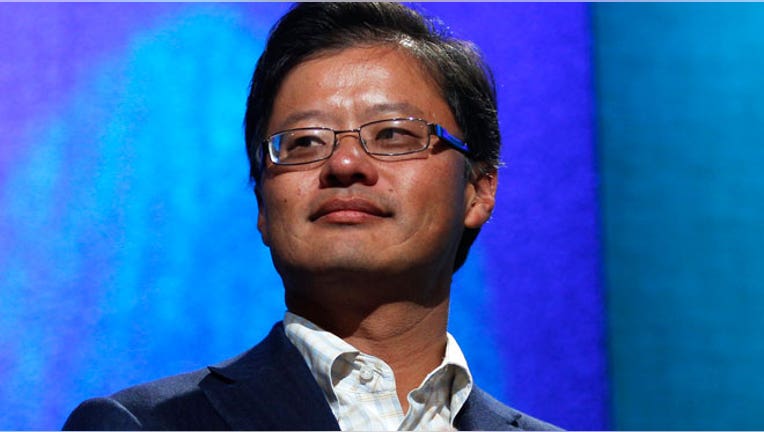 Yahoo! (NASDAQ:YHOO) disclosed late Tuesday the resignation of co-founder Jerry Yang, raising the hopes of investors for an aggressive move such as a sale of the struggling Internet company's Asian assets.
The surprise exit by Yang, who started the Sunnyvale, Calif.-based company in 1995, sent its stock jumping more than 4% in after-hours trading.
In addition to stepping down as a director from Yahoo!, Yang is resigning from the boards of Yahoo! Japan and Alibaba Group effective immediately.
"My time at Yahoo!, from its founding to the present, has encompassed some of the most exciting and rewarding experiences of my life. However, the time has come for me to pursue other interests outside of Yahoo!," Yang said in a statement.
The news raised the prospects of Yahoo! unloading its stakes in its Asian assets, a move that Yang had reportedly been reluctant to make.
Shares of Yahoo! rallied 4.02% to $16.05 in late trading. The rally could help erase a 4% decline in the company's stock so far this month.
"Jerry Yang is a visionary and a pioneer, who has contributed enormously to Yahoo! during his many years of service," said Yahoo! Chairman Roy Bostock. "His unique strategic insights have been invaluable. He has always remained focused on the best interests of Yahoo!'s stakeholders, including shareholders, employees and more than 700 million users."
Shareholders may also be thinking the exit by Yang could clear the way for an outright sale of the company. Yang, who was Yahoo!'s CEO at the time, was viewed as an obstacle when the company rejected Microsoft's (NASDAQ:MSFT) $44.6 billion takeover bid in 2008 just before the stock market crashed.
Slammed by increased competition from Google (NASDAQ:GOOG) and Facebook, Yahoo!'s market cap stood at just $19 billion at the close of trading on Tuesday.
The Yang news comes just two weeks after Yahoo! announced the hiring of Scott Thompson as CEO. Thompson was recruited from eBay (NASDAQ:EBAY), where he led the tech company's PayPal unit.
"Jerry leaves behind a legacy of innovation and customer focus for this iconic brand, having shaped our culture by fostering a spirit of innovation that began 17 years ago and continues to grow even stronger today," said Thompson. "Jerry has great confidence in the future of Yahoo!, and I share his confidence in the enormous potential of Yahoo! in the days ahead."