Yahoo CEO Bartz Fired Over the Phone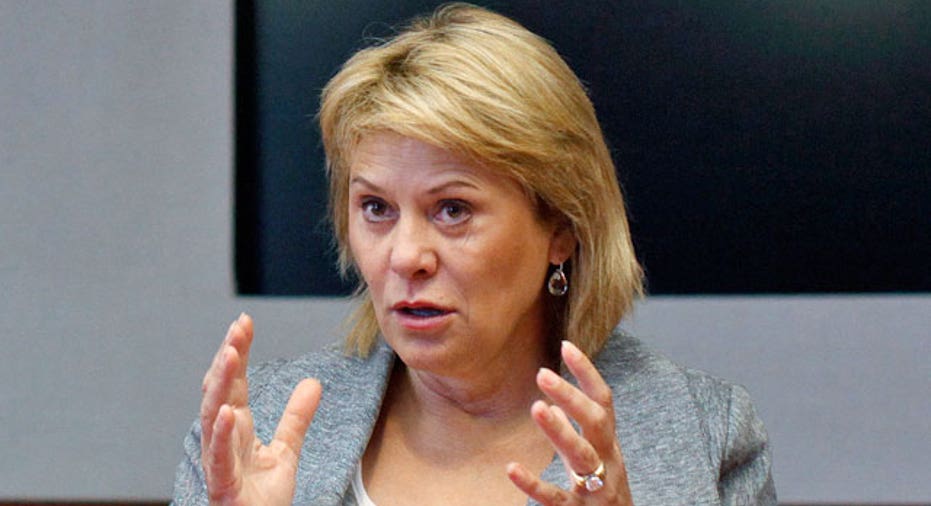 Yahoo Inc Chairman Roy Bostock fired CEO Carol Bartz over the phone on Tuesday, ending a tumultuous tenure marked by stagnation and a rift with Chinese partner Alibaba.
Chief Financial Officer Tim Morse will step in as interim CEO, and the company will search for a permanent leader to spearhead a battle in online advertising and content with rivals Google Inc and Facebook.
Shares in Yahoo jumped 6 percent in after-hours trading to $13.7 after closing at $12.90 on the Nasdaq. They are scarcely higher than where they were when Bartz first took the reins in January 2009 with hopes of reviving stalled growth and competing with up-and-coming rivals.
On Tuesday, her efforts were abruptly halted after Bostock called with the bad news.
"I am very sad to tell you that I've just been fired over the phone by Yahoo's Chairman of the Board. It has been my pleasure to work with all of you and I wish you only the best going forward," the outspoken CEO said in a two-sentence email to employees obtained by Reuters.
The turn of events surprised few Wall Street observers who had tracked a rising torrent of criticism and watched revenue growth falter and sputter out.
Some analysts said Bartz's departure signaled the company had run out of options after failing to dominate the advertising and content markets and handing over its search operations to Microsoft Corp.
That partnership, under which Microsoft handles search for Yahoo's websites and keeps a portion of ad revenue, appears to favor the software company at Yahoo's expense.
STRATEGIC REVIEW
Yahoo is still one of the most popular destinations on the Internet but faces increasing competition from social networking service Facebook and from Google, which has a market value of $170 billion, 10 times more than Yahoo.
Yahoo said a new executive leadership council would help Morse in managing day-to-day operations as well as supporting "a comprehensive strategic review" to position the company for growth.
The decision to oust Bartz was reached by an unanimous vote of Yahoo's eight independent directors late last week, according to a person close to the company. Bartz, and co-founder Jerry Yang, who are also on the board, did not participate in the vote, the person said.
Yahoo has not hired investment banking advisors, but was likely to meet with various firms in the coming weeks, according to the person close to the company.
"It's hard to say what direction they are going to head. What is the next step for Yahoo? They went down the road of search, they went down the road of media, becoming a content company, they went down the road of advertising," said YCMNet Advisors CEO Michael Yoshikami.
"I'm not sure where they go right now. One wonders if this means that they might be ripe for a takeover."
At least three private equity firms had reached out to at least one media firm to gauge acquisition interest two weeks ago, said a second source with direct knowledge of the approaches who declined to be identified because the talks were preliminary.
CROWN JEWELS
Yahoo is worth about $16 billion, with much of that ascribed to its roughly 40 percent stake in China's Alibaba, the parent company of websites including Alibaba.com and Taobao. Yahoo also owns a stake in Yahoo Japan, along with Japanese mobile company Softbank.
Analysts estimate Yahoo's Asian assets are worth about $7-$9 of Yahoo's roughly $13 share price, based on a sum-of-the-parts valuation.
Relations between Yahoo and Alibaba have soured since Bartz took over, with Alibaba founder Jack Ma failing in an attempt to buy out its U.S. partner's stake.
A senior official at Alibaba Group said Bartz's departure was unlikely to solve the ownership issues.
"There won't be much of an impact in the relationship to be honest," the official said on the condition of anonymity. "We have to wait and see till we are working together with the new CEO."
The rocky relationship between the companies came to a head in May when it was revealed that Alibaba had abruptly handed Alipay -- one of Alibaba's crown jewels -- to a company controlled by Ma, apparently without Yahoo's knowledge.
"The immediate impact will not be much because I don't think Yahoo wants to sell its stake although Alibaba wants to buy it. It really depends on how Tim handles this, as in the past Carol has had a strong stance on this," said Hong Kong-based CLSA analyst Elinor Leung.
FALL FROM GRACE
Bostock voiced his public support in June for Bartz, a lightning rod for criticism from Wall Street, and known for her tough attitude and salty language.
Bartz's ouster capped a decade-long fall from grace for a company whose shares traded at more than $125 in January 2000 during the dotcom bubble -- but now languishes at about a 10th of that level.
Bartz arrived at Yahoo in January 2009 after a strong showing at software giant Autodesk with high hopes of turning around Yahoo, after Yang was widely thought to have botched a $47.5 billion proposed takeover by Microsoft, rebuffing that advance as too low.
Yahoo reported a slight decline in net revenue in the second quarter, as efforts to restructure its sales force caused disruptions.
Research firm eMarketer has projected that Facebook would overtake Yahoo this year to collect the biggest slice of online display advertising dollars in the United States.
Bartz, who had more than a year left on her four-year contract with Yahoo, was slated to host a Q&A at the Citi Technology Conference at 1250 pm ET in New York on Wednesday.
Bartz had reserved a room at the St. Regis hotel in Manhattan for Tuesday evening, but a hotel receptionist reached over the phone said the booking had been canceled.