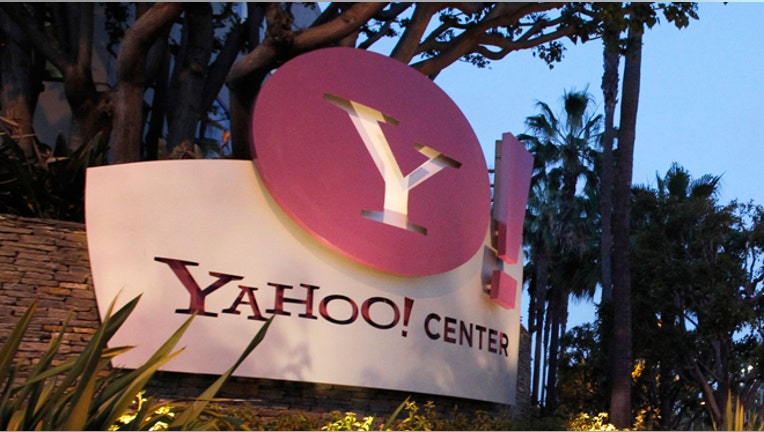 Yahoo (NASDAQ:YHOO) reported fourth-quarter sales and earnings that narrowly surpassed Wall Street expectations, though the latest results were hurt by weakness in display and search and continued pressure from Google (NASDAQ:GOOG).
The diversified search engine and media company said it earned $300.9 million, or 24 cents a share, compared with a year-earlier $317.9 million, or 24 cents a share. The results matched average estimates in a Thomson Reuters poll, but on an adjusted basis Yahoo said it earned 25 cents a share.
Revenue for the three-months ended Dec. 31 was $1.32 billion, down from $1.53 billion a year ago, narrowly trumping the Street's view of $1.19 billion. Excluding traffic acquisition costs, the company said it earned $1.17 billion, a 3% year-over-year decrease.
As expected, both display and search revenues were lower during the quarter, with the latter booking a 27% GAAP decline to $465 million compared with $640 million in the year-earlier period. Display revenues were down 4% to $635 million.
"Yahoo continued to make progress in the quarter with operating income increasing 10% year over year," CEO Scott Thompson said in a statement.
Thompson, who replaced Carol Bartz in September, said the company will be "aligning resources behind key areas of focus" in 2012 to "move aggressively in market" and bring innovative new products to users and advertisers.
The company partially attributed the sales declines to a revenue share-related search agreement reached with Microsoft (NASDAQ:MSFT) during the quarter that allows the two companies and AOL to offer each other's premium non-reserve online display inventory to their respective advertising customers.
The company, which received $48 million in search operating cost reimbursements from Microsoft during the fourth quarter, said those are expected to decline as Yahoo fully transitions all markets to Microsoft's search platform.
Yahoo is anticipating first-quarter revenue, excluding traffic acquisition costs, in the range of $1.03 billion and $1.1 billion. It sees GAAP revenues between $1.17 billion and $1.12 billion. Wall Street is looking for first-quarter sales of $1.08 billion.