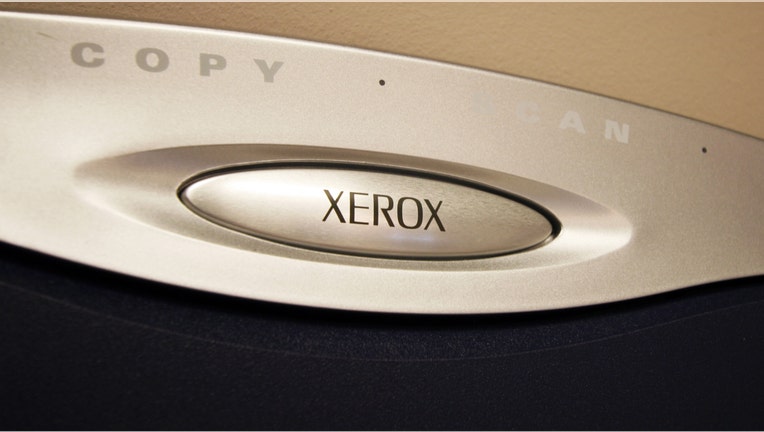 Xerox Corp, (NYSE:XRX) cut its 2015 profit forecast, blaming a strong dollar, and reported quarterly revenue below Wall Street's expectations, hurt mainly by lower printer sales and higher costs.
The company also said it expects 2015 revenue to fall 1 percent on a constant currency basis, compared with its previous forecast of revenue being flat with a year earlier.
Shares of Xerox, which got a third of its revenue from outside the United States last year, fell 4.5 percent in premarket trading on Friday.
The company, which cut 580 jobs in the latest quarter, has been shifting focus to IT services from its printer and copier business for which it is best known.
Xerox lowered its 2015 adjusted profit forecast to 95 cents-$1.01 per share from $1.00-$1.06. (http://1.usa.gov/1aXFzwP)
Analysts were expecting a profit of $1.02 per share, according to Thomson Reuters I/B/E/S.
Xerox has been offering more services in recent years as companies cut down on printing and personal computing moves to smartphones and tablets.
The company's services revenue, which makes up about 56 percent of total revenue, fell 2.7 percent in the first quarter ended March 31. Revenue from its printing business declined 10.5 percent.
Total revenue fell 6.3 percent to $4.47 billion, missing analysts' average estimate of $4.56 billion.
The company's expenses for its services business are also rising, which, Xerox said, would mean that margins in the business would be 8.5-9.0 percent in 2015, lower than its prior expectation of 9-10 percent.
Net income attributable to Xerox fell to $225 million, or 19 cents per share, in the first quarter from $281 million, or 23 cents per share, a year earlier.
On an adjusted basis, the company earned 21 cents per share, in line with analysts' average expectation.
(Reporting by Sai Sachin R in Bengaluru; Editing by Simon Jennings and Savio D'Souza)