Wynn CEO: China Needs to Stop Interfering With Stock Markets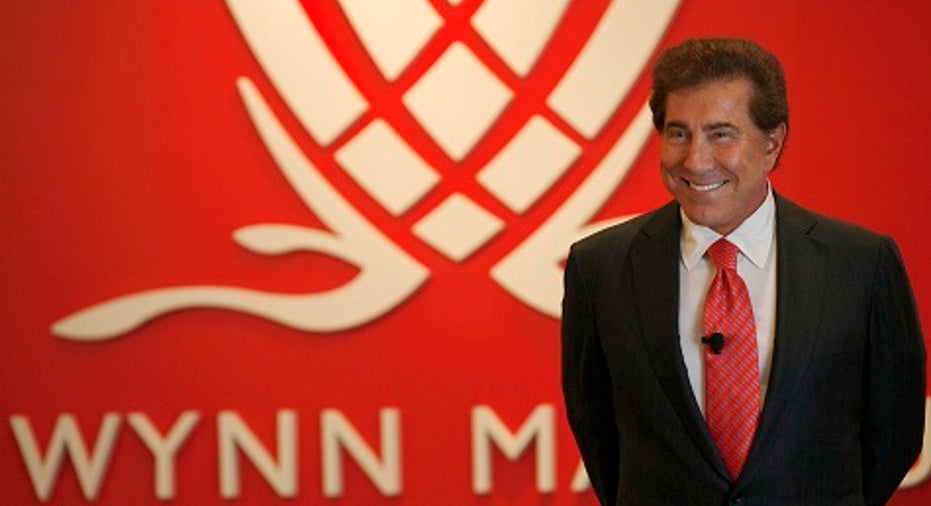 Casino mogul Steve Wynn (NASDAQ:WYNN), whose Macau Wynn resort dominates the world's biggest gambling mecca, wishes the Chinese would stop interfering with the country's financial markets. Although the government didn't ask for his opinion, had they he would have advised against meddling.
"I would have said don't do that exactly because if someone thinks that you're going to close the door on their ability to sell or trade their shares, you can only do that for a certain length of time and then the minute you finish doing it, the people scamper for the door because there's a loss of trust," Wynn said on the company's earnings conference call on Wednesday in response to a question.
Wynn also stressed recent moves by the Chinese have been counterproductive. "It tends to accentuate people's insecurity which leads to selling. So, I hope that they're relaxing that, they're backing out of that, and I hope they do it more affirmatively for the sake of the market."
Earlier this week the Shanghai Composite Index, which is comprised of 80% retail investors, fell over 8%, its worst decline since 2007. Volatile moves like this have become the norm in recent weeks as Chinese regulators attempt to calm panic stock selling. In June, the China Securities Regulatory Commission (CSRC) issued a statement attacking pessimists for "talking down" the stock market, according to Reuters. Initial Public Offerings were also reportedly suspended and margin requirements were raised for short positions taken against small-cap stocks, among other moves.
The Shanghai Composite has dropped 28% since hitting a high in June. The Hang Seng Index has slipped nearly 11% over the same period.
Uncertainty in the region contributed to a 36% drop in 2Q revenues at Wynn's Macau operations to $617 million. Revenues for Las Vegas operations also declined 6.2% to $423 million.
Wynn also told investors that Macau is more of a question than a certainty right now and into early next year. However, the company is on track to open Wynn Palace on March 25 of 2016. He noted the government has signed off on the company's final construction requests and the project is now fully staffed with 7,000 workers. The resort will be Wynn's second in the region and the first on the Cotai Strip.
Wynn shares are down over 30% this year.
!function(d,s,id){var js,fjs=d.getElementsByTagName(s)[0],p=/^https:/.test(d.location)?'https':'http';if(!d.getElementById(id)){js=d.createElement(s);js.id=id;js.src=p+"://cdn1.findthebest.com/rx/widgets.js";fjs.parentNode.insertBefore(js,fjs);}}(document,"script","ftb-widgetjs");