Wyndham Posts In-Line 4Q EPS, Boosts Dividend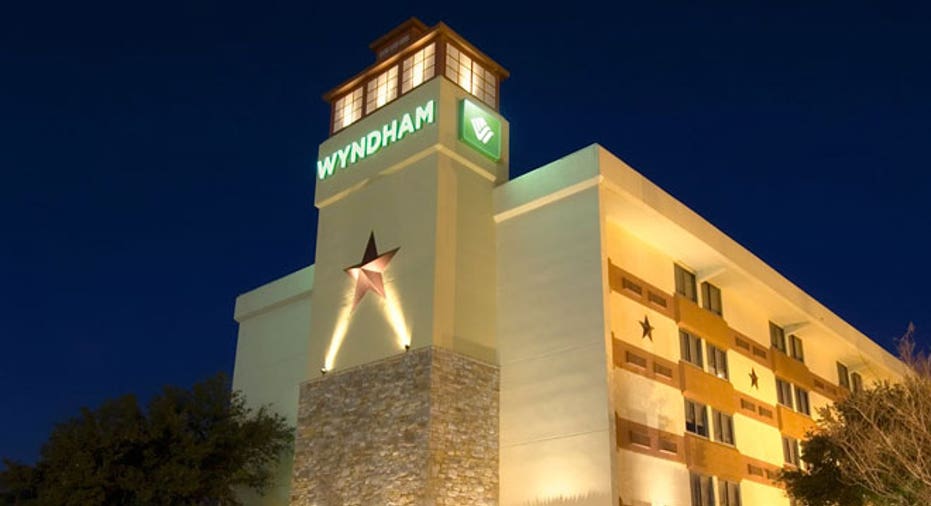 Wyndham Worldwide (NYSE:WYN) said Friday its fourth-quarter profit rose 6.2%, as the hotel operator benefited from growth in its timeshare business.
The Parsippany, N.J.-based company reported net income of $86 million, or 65 cents a share, versus $81 million, or 57 cents a share, in the year-ago period. Adjusted per-share earnings rose to 73 cents from 63 cents.
Revenue was up 9% at $1.2 billion, a slight beat compared to Wall Street's estimate for $1.18 billion. Analysts accurately projected adjusted earnings of 73 cents a share.
Wyndham's vacation ownership group, the largest top-line contributor, saw a 12% jump in revenue to $658 million. Adjusted pretax earnings climbed 19%.
The lodging segment posted revenue growth of 10%, with domestic revenue per available room up 4.7% year-over-year. The metric ticked 3.8% higher globally amid improved results in China. Vacation exchange and rentals revenue rose 4%.
Also on Friday, the company raised its quarterly dividend by 21% to 35 cents and unveiled guidance for the new fiscal year. Wyndham expects adjusted earnings of $4.18 to $4.28 a share and revenue of $5.25 billion to $5.35 billion.
Wyndham, whose portfolio of hotel brands includes Ramada, Howard Johnson and Days Inn, said it spent $115 million to repurchase 1.8 million shares during the latest period.
Shares fell 3.2% to $70.01 in late-morning trading. As of Thursday's close, the stock rallied 16.7% over the last six months.