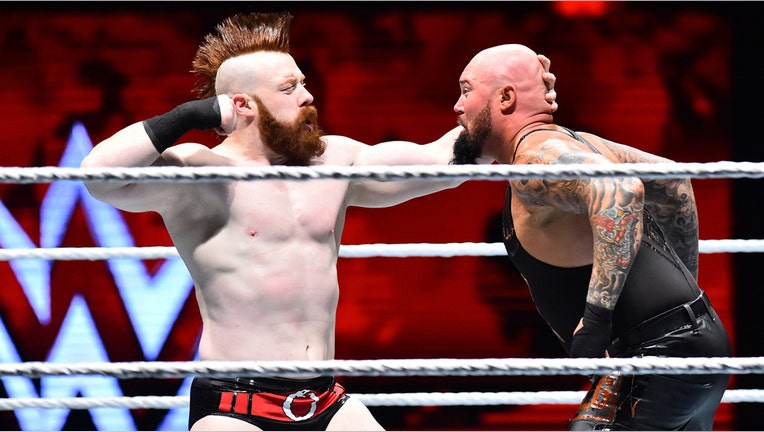 World Wrestling Entertainment has canceled an upcoming event at Manchester Arena in the United Kingdom in the wake of a deadly bombing at the venue earlier this week, the organization announced on Friday.
"Out of respect for all those affected by the Manchester tragedy, WWE is cancelling the NXT event on Tuesday, June 6 at the Manchester Arena, and giving fans who purchased tickets to the show a full refund and offering them the option to receive a free ticket at point of purchase to the NXT show on Wednesday, June 7 at First Direct Arena in Leeds," WWE said in a statement.
The event would have featured stars from WWE's developmental NXT brand. Rather than hold the wrestling show as scheduled, WWE stars will meet on June 6 with individuals who were impacted by the Manchester bombing, the organization added.
In addition, WWE is set to make a donation to the We Love Manchester Emergency Fund, which, in conjunction with the British Red Cross, has raised more than $5 million.
A suicide bomber detonated an explosive that killed 22 people and injured more than 60 others during an Ariana Grande concert at Manchester Arena on May 22. U.K. authorities have arrested several people in connection to the bombing. The Islamic State group claimed responsibility for the blast, which also prompted British Prime Minister Theresa May to raise the country's terror threat level to "critical."
The WWE isn't the first sports organization to donate to the Manchester bombing relief effort. The Manchester United and Manchester City soccer clubs of the English Premier League combined to donate $1.3 million to the Emergency Fund on Thursday.
The Manchester bombing had a widespread impact on the local sports landscape. Chelsea Football Club canceled their Premier League victory parade, which had been scheduled to occur on London in Sunday, due to the ongoing security threat and out of deference to the attack's victims.
WWE says it will return to Manchester in November to host "Raw" and "Smackdown" television events as scheduled.