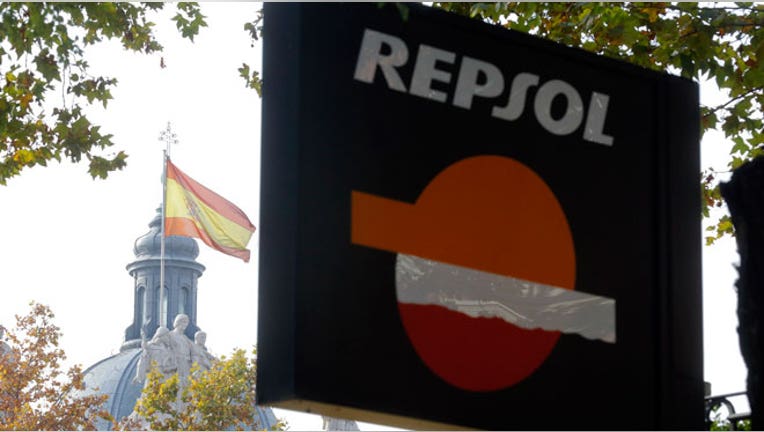 Spanish oil giant Repsol is reportedly looking to acquire a North American oil company in an effort to take advantage of the U.S. oil boom and invest in politically stable countries.
The Wall Street Journal reported on Monday that the Madrid-based company has talked to investment banks in recent months, telling them it's ready to spend $5 billion to $10 billion for a U.S. or Canadian exploration and production company.
The newspaper, citing people familiar with the talks, said Repsol prefers to acquire a company that produces much more oil than natural gas.
A Repsol spokesman declined to comment on the report.
According to a recent report from Bernstein Research, Repsol is among the integrated European oil companies most heavily exposed to exploration areas like Morocco and Sierra Leone. Operating in those countries can provide more-profitable oil production but also carries risks.
Meanwhile, Argentina's government nationalized Repsol's unit there, and output in Libya has been disrupted by civil war.
Repsol has expanded in Australia, Norway and the U.S. in recent years, as it moves away from the risks of operating in other countries.
Acquiring a North American energy firm would also significantly add to Repsol's footprint in the shale oil boom.
Despite the boom, U.S. oil deals are on pace for their lowest level since 2009, according to Dealogic.
Some companies have searched unsuccessfully for buyers his year, including Whiting Petroleum (NYSE:WLL) and Kodiak Oil & Gas (NYSE:KOG), which have respective market values of $6.35 billion $2.95 billion. Both companies would be in Repsol's reported price range.
The Journal noted that financing for any future deal is likely to become available by the end of this year, at which time Repsol is expected to bring in $4.4 billion before taxes from the sale of its liquefied natural gas business to Royal Dutch Shell (NYSE:RDSA).
Repsol also has plans to divest part or all of a $5.98 billion stake in Spanish utility Gas Natural SDG.