WSJ: Microsoft Recently in Talks to Buy Nokia's Device Business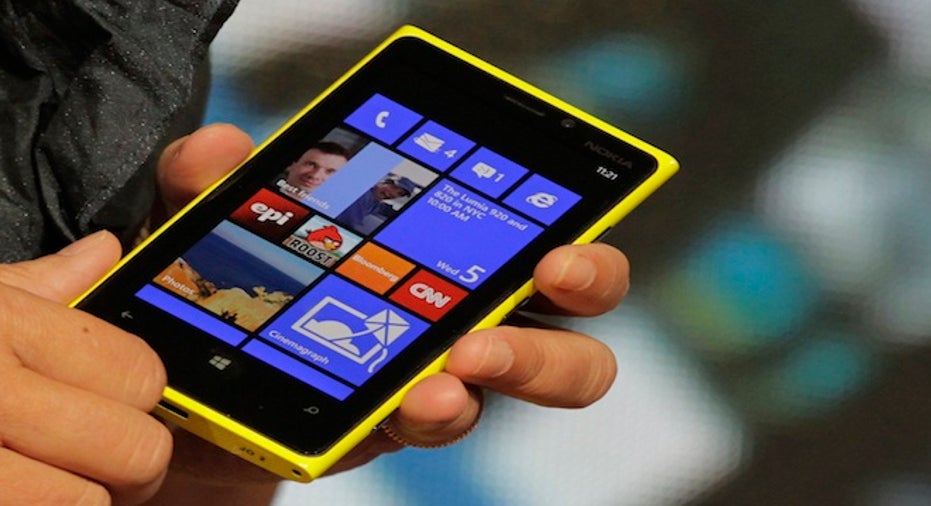 Microsoft (NASDAQ:MSFT) was recently in advanced talks with Nokia (NYSE:NOK) to buy the Finnish smartphone maker's device business, The Wall Street Journal reported Wednesday afternoon.
The talks broke down over price and the two sides are unlikely to return to the negotiating table, the report added.
Shares of Nokia climbed 4.7% to $4.03 in after-hours trading. Microsoft fell a penny to $34.58.
Redmond, Wash.-based Microsoft reportedly made significant progress to pair itself with the mobile phone company, getting as close as an oral agreement over a deal during negotiations in London. But the software giant walked away from the deal in part because of the price, while Microsoft also has concerns over Nokia trailing mobile heavyweights Apple (NASDAQ:AAPL) and Samsung in the smartphone market.
One factor that drove negotiations, the report added, is Microsoft's $66 billion of cash held offshore. That stockpile would incur a large tax bill if brought back to the U.S.
Spokespeople for Microsoft and Nokia both said their respective companies do not comment on rumors or speculation.
Microsoft signed a pact more than two years ago that made it the exclusive software provider for Nokia smartphones. Nokia has since gained some traction with its Lumia line of smartphones running Windows Phone 8.
Research firm IDC said Windows Phone surpassed BlackBerry (NASDAQ:BBRY) in the first quarter as the No. 3 smartphone operating system worldwide. However, competition from Apple's iOS and Google's (NASDAQ:GOOG) Android have pressured sales.
On Tuesday, the Financial Times reported that Chinese smartphone and networking vendor Huawei would be interested in acquiring Nokia, based on comments made by Huawei's head of consumer products.