WSJ: BlackBerry Weighing Messenger Spinoff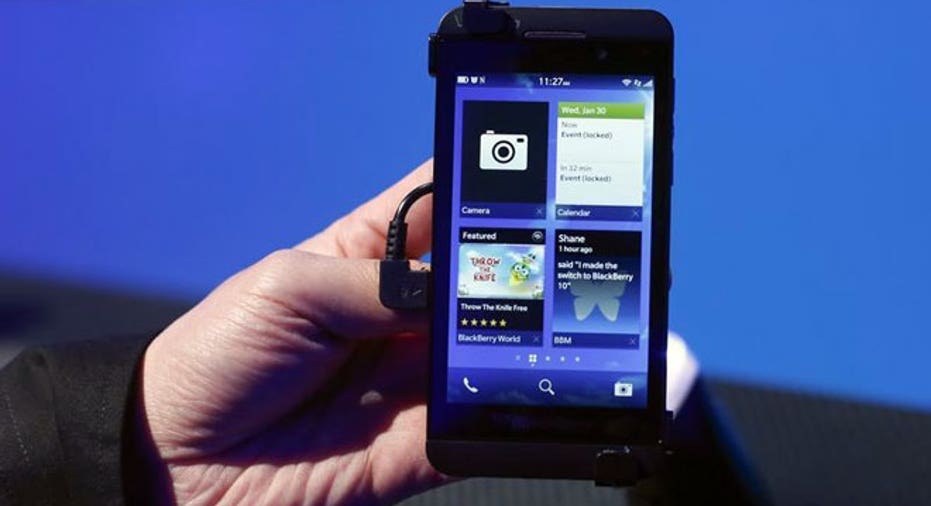 BlackBerry (NASDAQ:BBRY) is reportedly weighing a spinoff of its BlackBerry Messenger service into a standalone entity called BBM Inc., a move that could position BBM as a valuable asset ahead of a potential sale.
The Wall Street Journal reported Tuesday that BlackBerry has been shifting executives over to BBM and has been working on video chatting and other services beyond messaging.
The Canadian company announced in May that it would make BBM available on Apple's (NASDAQ:AAPL) iPhone and smartphones running Google's (NASDAQ:GOOG) Android. A source told the Journal that BBM may also become available on desktop computers. BlackBerry also plans to launch BBM Channels, a tool similar to Twitter but geared toward brands and celebrities.
A BlackBerry spokesperson declined to comment on the report.
BBM has faced overpowering competition from services like WhatsApp, which was founded by a California startup and has 200 million active users. BlackBerry's service has about 60 million users.
BlackBerry began its efforts to revive BBM long before it announced earlier this month that it's exploring strategic options, including a possible sale.
A spinoff of BBM would be a further indication that the company is preparing for a sale. Companies considering a sale often look at spinning off valuable assets.
And adding social media tools and video chatting could make BBM a competitor to Twitter and   Microsoft's (NASDAQ:MSFT) Skype, not just other messaging services.
"We think there is a great opportunity in bringing BBM to other platforms as people look for the right service to have even more engaged conversations on their smartphones," a BlackBerry spokeswoman told the Journal.
According to the report, BlackBerry had a cross-platform version of BBM and a desktop version running internally for years, but executives pulled the plug.
Shares slipped 2.1% to $10.20 in late morning trading.