Would You Like a Jet Ski With That House?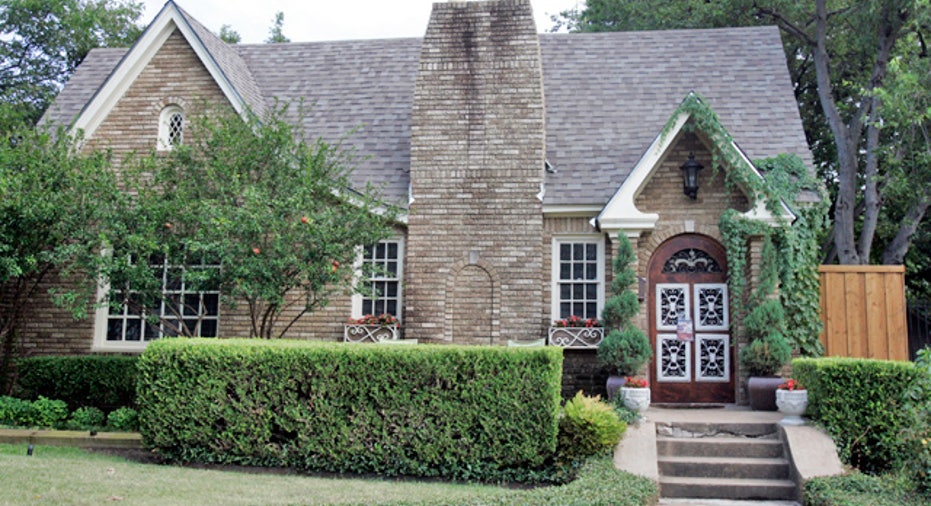 Home sellers, real estate agents and builders recognize that pricing a home correctly is the main reason a property sells. But they also know that a creative or extravagant incentive can be the best way to get more prospective buyers to see a home.
Kristy Petrillo, a real estate agent and owner of Re/Max Town & Country in Blue Ridge, Ga., recently held an unusual open house at an early-1900s log cabin.
"I had a huge bonfire and catered barbecue, and I also brought in country recording artists from Nashville to sit around the fire and play music all night," says Petrillo. "My guests loved it and didn't want to leave. The owners were very impressed with the turnout and invited some of the guests back the next day to go fishing. The property has a trout stream, so I always made the owners leave me fish pellets by the river so I could throw them in and make the fish jump. I swear I've sold more homes because the buyers liked all the fish."
Buying with family or friends: Clever or crazy?
Naturally, some of the most over-the-top incentives are offered with expensive properties, but some enticements work at every price level. For example, Veronica Gonzales, an associate broker with Keller Williams Realty in Albuquerque, N.M., says offering a drawing for free tram passes works at every price point.
"We offer drawings at open houses for brokers and for buyers for free passes on the Sandia Peak Tramway because even local residents love it or give them away to their friends when they visit," says Gonzales.
For luxury homes, Gonzales holds invitation-only open houses for other brokers, select buyers and past clients.
"The personal invitation makes people feel special, so they are more likely to come," says Gonzales.
Gonzales says she provides a bartender, special appetizers and a guitarist at these open houses.
"We also offer a drawing for a free session with our professional stager, which brokers love because they can use it for their listings and buyers love because they can use it to sell their current home and move up."
Offering the right incentives
Successful sellers find that it works best to offer an incentive appropriate to the features of a home or neighborhood.
"We have a waterfront listing for sale right now that includes a nice boat and two Jet Skis," says Jim Olenbush, a broker and owner of Cantera Real Estate in Austin, Texas.
Protect yourself: When good homes go bad
Olenbush says partnering with another local business can provide cross-promotional benefits. When his company listed a luxury home with a six-car garage, the company asked a local exotic car dealership to display special vehicles during each open house.
At The Martin, a high-rise condominium in Las Vegas, marketing is geared to buyers of second homes from around the country. For a special holiday season marketing push, The Kor Group is offering buyers who purchase at The Martin before Dec. 31 the following incentives:
A weekend getaway at Viceroy Santa Monica in California
A Kor Residential Club Card for discounts at Viceroy and Tides hotels
A one-year membership in 3rd Home, a club that offers owners of second homes an opportunity to exchange properties for vacations around the world, such as a ski-in condo in Aspen, Colo., a Caribbean beach resort home or a European apartment
"A large percentage of our demographic is second-home buyers who want to travel and savor new experiences," says Tripp DuBois, vice president of marketing and sales at The Kor Group. "We're looking to appeal to this group's sense of design, service and style, which 3rd Home, the Kor Card and a stay at Viceroy Santa Monica provides."
Prizes and peace of mind
Lennar, a company that builds new homes, offers visitors to their Welcome Home Centers in various markets an opportunity to win a new home or other prizes. In September 2010, Dave Johnson of Surprise, Ariz., won a new home through a drawing by Lennar at the opening game of the Arizona Cardinals football team, which partners with Lennar.
While it's fun to win prizes and enjoy extravagant parties, Marketplace Homes works with national and local builders in 34 markets--such as Drees Homes, Lombardo Homes, William Ryan Homes and Lennar--to offer something more precious to every new homebuyer with a current home to sell: peace of mind.
"When a client buys a new home through any of our partner builders, we agree to guarantee a lease on their home for up to six years," says Elyse Sarnecky, public relations coordinator for Marketplace Homes. "We feel that for many people looking to buy a new home, the best incentive we can offer them is to take away the worry of selling their current home."
For buyers, a set of jet skis or a new car can be enticing, but the decision to buy should be based on the reality being able to afford a new place and whether you want to live there for the next decade or more.
The original article can be found at HSH.com:Would you like a jet ski with that house?
Related Links