World TeamTennis, Back in NY, Sees Bright Future for the Sport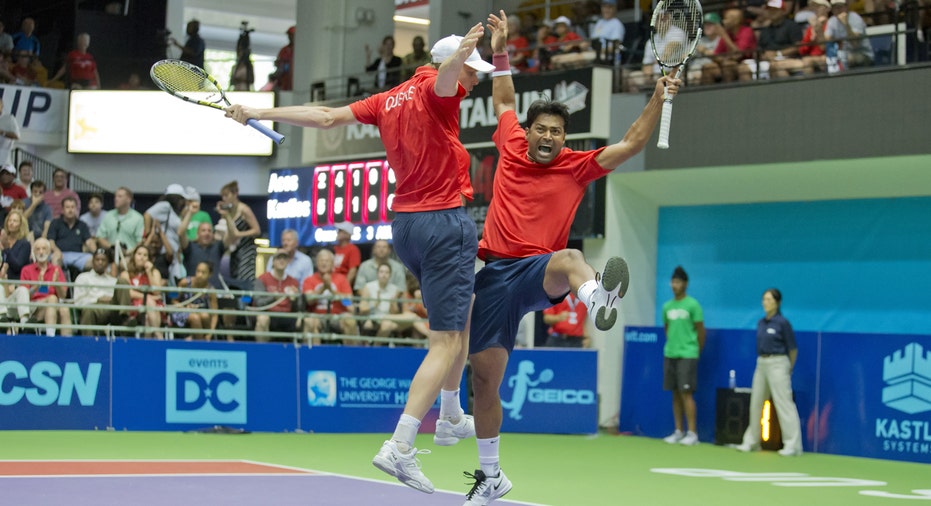 World TeamTennis is back in the Big Apple. The New York Empire will make its debut Sunday when WTT kicks off the 2016 season, marking an important step as the league looks to grow its fan base and its sponsorship portfolio.
WTT, co-founded by Billie Jean King and entering its 41st season, has featured some of the sport's greatest players including Jimmy Connors, John McEnroe and Serena Williams. John Isner, James Blake, Caroline Wozniacki, Nicole Gibbs, Steve Johnson, Martina Hingis, Mardy Fish, Sam Querrey and the Bryan brothers, Bob and Mike, are among the notable names playing for WTT's six teams this year.
Having a team in New York will allow the league to reach more fans and potential business partners, CEO and Commissioner Ilana Kloss told FOXBusiness.com.
"Sometimes, if you want to be taken seriously, you have to be in New York," Kloss said. "We're going to be able to mix the amazing history of the sport and The West Side Tennis Club with a product in WTT that we believe is the future and a young, energetic brand."
The Empire is bringing professional tennis back to Forest Hills Stadium at The West Side Tennis Club, the former home of the U.S. Open. New York native Patrick McEnroe is the Empire's coach, leading a roster that includes Andy Roddick, the former world No. 1, and Christina McHale.
Roddick, who retired from the ATP Tour in 2012, is a minority owner of WTT. He has an upbeat view of the future of U.S. men's tennis, adding that women's tennis has remained strong in recent years.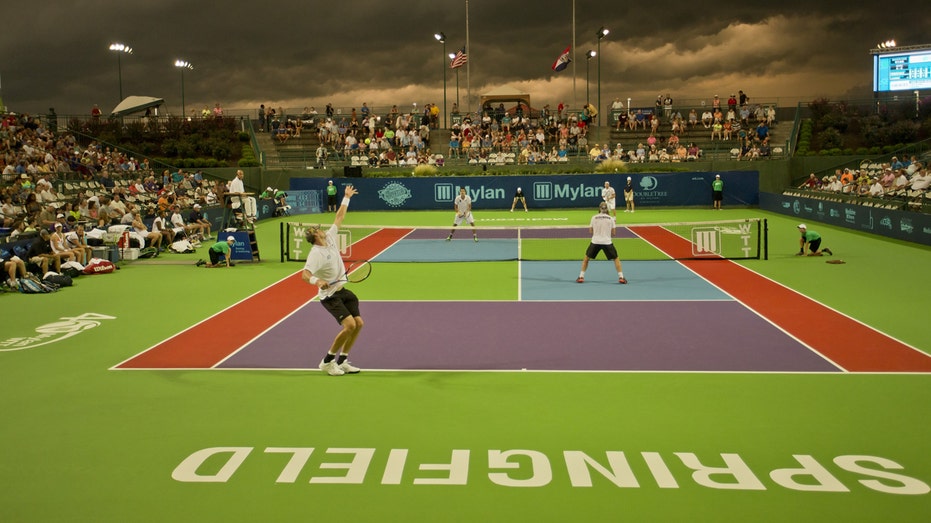 "I think we're in a very good space and I think the narrative around U.S. tennis will be much different in three to five years," Roddick said during a recent conference call with reporters.
Kloss believes WTT has a role to play in supporting youth tennis. It starts by showcasing tennis in cities that don't host tournaments.
"There's nothing like seeing the best players in your backyard," Kloss said, adding that young fans can be inspired to play by seeing their favorite players up-close. "We think World TeamTennis can be part of the answer to helping revive and grow tennis in America."
Unlike traditional tennis, WTT matches aren't decided by the first team to win a certain number of sets. Scoring is cumulative with each game counting toward the total score. Teams play five sets, switching from men's and women's singles, men's and women's doubles, and mixed doubles. Coaches are allowed substitutions and timeouts.
The atmosphere is on the lighter side. Matches are hosted by smaller venues that keep fans close to the action. Music can be heard in between points, and players are accessible to fans. Teams host clinics for kids before matches and autograph sessions afterwards.
Kloss, who has served as CEO and commissioner since February 2001, said the team format has extended the sport's popularity to a different set of fans.
"Americans love team events and love pulling for a team," she explained. "I think there's a lot of room for growth."
WTT has scored corporate sponsorship deals from companies such as Geico, Wilson Sporting Goods and pharmaceutical firm Mylan (NASDAQ:MYL), the league's title sponsor. Sponsors see the value in reaching a tennis audience that tends to be more affluent. Kloss added that WTT's co-ed teams are a "great message."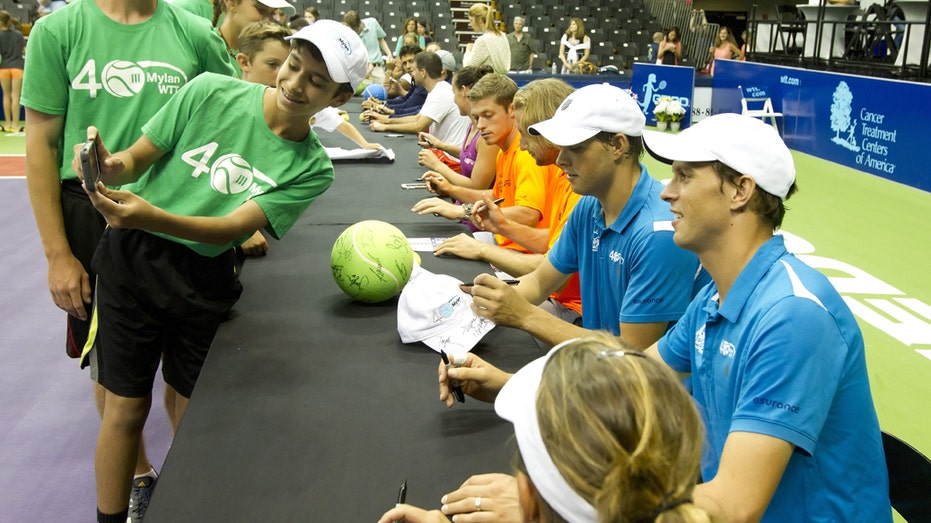 Michael Coakley, a member of the Empire's ownership group, said team sponsors support the franchise "not only for the excellent product and experience we will deliver in the stadium and through our marketing channels, but also for the principles of gender equity and access upon which the League was founded," he wrote in an email. Among other partnerships, the Empire has brought Citi (NYSE:C) on board as a presenting sponsor.
The Empire opens its season at home on July 31 against the defending champion Washington Kastles. The Orange County Breakers, Philadelphia Freedoms, San Diego Aviators and Springfield Lasers will also be in action this weekend. The season will conclude on Aug. 26 with the 2016 WTT Finals at Forest Hills Stadium. Walt Disney's (NYSE:DIS) ESPN will provide television coverage. During the season, a selection of matches are available on ESPN3, the network's live streaming service.
Digital media is a key tool for smaller sports leagues such as WTT, which uses social media to communicate with fans directly.
"Social media and digital content is a great equalizer for some of the smaller, niche properties. That helps WTT a lot. You can reach a significant audience, and it's not as expensive. Being small can be challenging, but we can play in the same space online," Kloss said.
For a new franchise like the Empire, spreading the word online can be an effective method of generating buzz. While starting from scratch can be difficult, it offers a chance for the Empire to build new relationships with fans, sponsors and even players, Coakley explained. The Empire will leverage digital media to give fans a behind-the-scenes look at the team through the players' perspective.
The Empire hopes to build a fan base by also tapping into local talent.
"From bringing local legend Patrick McEnroe on board as coach, to drafting WTA rising star and New Jersey native Christina McHale as the No. 1 overall roster draft pick, we want New Yorkers to feel a deep connection to this team," Coakley said.