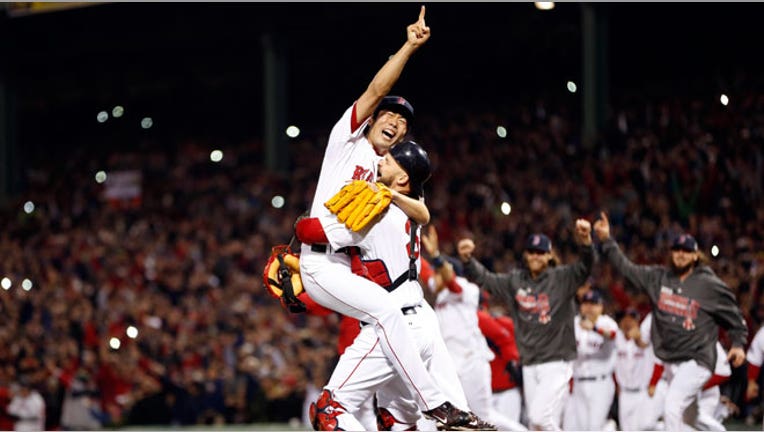 The Boston Red Sox wrapped up a World Series title with a 6-1 win over the St. Louis Cardinals on Wednesday.
Major League Baseball and FOX also won big, recording a 17% gain in television viewers for the entire World Series.
The World Series averaged roughly 14.9 million viewers, according to Nielsen data. That marks a big comeback for baseball after record low ratings last year, when the San Francisco Giants swept the Detroit Tigers.
The Red Sox clinched the World Series with a victory in Game 6, the most-watched MLB game in two years with 19.2 million viewers.
It was Boston's third title in the last 10 years, and Game 6 was the first Series clincher at Fenway Park since 1918.
When the Red Sox recorded the final out, 86% of all televisions in Boston were tuned into the game. Game 6 drew a 55.2 local rating in Boston, the best performance for any MLB game in any market since Game 4 of the 2007 World Series between the Red Sox and Colorado Rockies. The final game drew a 37.9 rating in St. Louis.
MLB also noted Game 6 was the most popular TV program on Twitter for all of October.
For the entire month of postseason baseball, viewership surged 20% across FOX, TBS and MLB Network, the best year-over-year increase since 2009. FOX is owned by FOX Business parent 21st Century Fox (NASDAQ:FOXA).
The 2013 season was the first big-game ratings sweep for the league since 2001. Viewership increased for every round of the postseason, in addition to the All-Star Game.