World Bank Picks Jim Yong Kim as Next President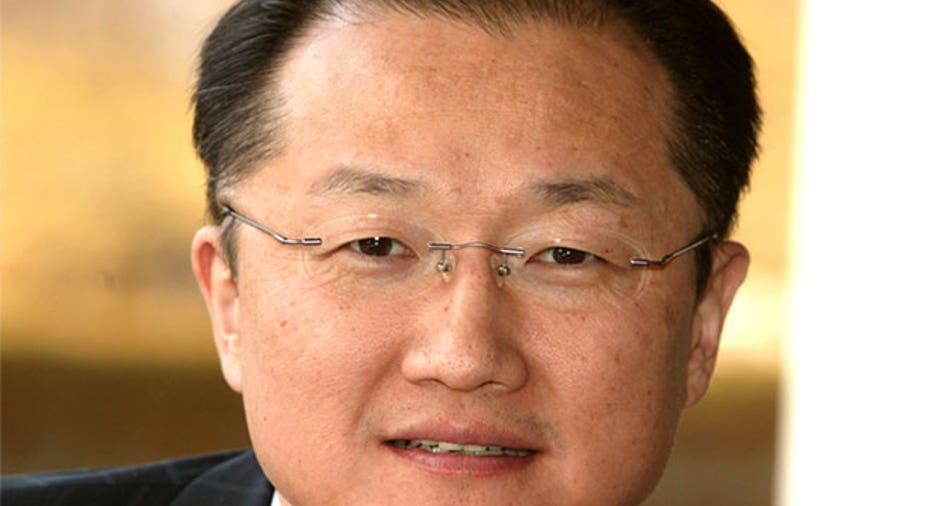 The World Bank on Monday chose Korean-born American health expert Jim Yong Kim as its new president, maintaining Washington's grip on the job and leaving developing countries questioning the selection process.
Kim, 52, won the job over Nigeria's widely respected finance minister Ngozi Okonjo-Iweala, with the support of Washington's allies in Western Europe, Japan and Canada.
Unlike previous World Bank elections, the decision among the 25-member board was not unanimous. Among emerging economies, Brazil and South Africa backed Okonjo-Iweala, while three sources said China and India supported Kim.
Kim, president of Dartmouth College, will assume his new post on July 1 after the Bank's current president, Robert Zoellick, steps down.
"I will seek a new alignment of the World Bank Group with a rapidly changing world," Kim said in a statement from Peru, his last stop on a global tour that began after President Barack Obama nominated him for the job in March.
"Together, with partners old and new, we will foster an institution that responds effectively to the needs of its diverse clients and donors; delivers more powerful results to support sustained growth; prioritizes evidence-based solutions over ideology; amplifies the voices of developing countries; and draws on the expertise and experience of the people we serve," Kim added.
Okonjo-Iweala congratulated Kim and said the competition had led to "important victories" for the world's developing nations, who have increasingly pushed for more influence in global financial institutions.
She said more effort was needed to end the "long-standing and unfair tradition".
"It is clear to me that we need to make it more open, transparent and merit-based," Okonjo-Iweala said. "We need to make sure that we do not contribute to a democratic deficit in global governance."
The United States has held the presidency since the World Bank's founding after World War Two, while a European has always led its sister institution, the International Monetary Fund.
The World Bank competition coincides with an aggressive push by emerging economies for greater voting power at the International Monetary Fund.
Brazilian Finance Minister Guido Mantega said on Monday his country would not give additional money to the IMF to tackle the effects of the European debt crisis until the institution showed firm commitment to voting reforms.
BREAKING THE MOLD
Unlike previous heads of the World Bank, Kim is not a politician, a banker or diplomat. He is a trained physician and anthropologist who has worked to bring health care to the poor in developing countries, whether fighting tuberculosis in Haiti and Peru or tackling HIV/AIDS in Russian prisons.
He is also a director of the Department of AIDS/HIV at the World Health Organization.
Obama said the process had been open and transparent.
"I appreciate the strong support offered to Dr. Kim from leaders around the world," Obama said in a statement. "I am pleased that this had been an open and transparent process, and would like to take this opportunity to acknowledge the outstanding qualifications and commitment of the other two candidates."
Former Colombian finance minister Jose Antonio Ocampo withdrew from the race on Friday, saying the process, which was meant to be based solely on credentials, had become highly political.
South African Finance Minister Pravin Gordhan welcomed the fact that non-Americans competed for the post for the first time, but also said there were concerns the process was not fully merit-based.
"I think we are going to find that the process falls short of that," Gordhan told the Foreign Correspondent's Association in South Africa, adding that there were also "serious concerns" the decision was made without full transparency.
Andrew Mitchell, British secretary of state for international development, said Kim had shown he can drive change. "As the first development professional to head the World Bank, Jim Kim's considerable experience will be vital as he leads it through its ambitious reform and modernization program," he said.