Work at home? FTC says scams prey on people trying to make ends meet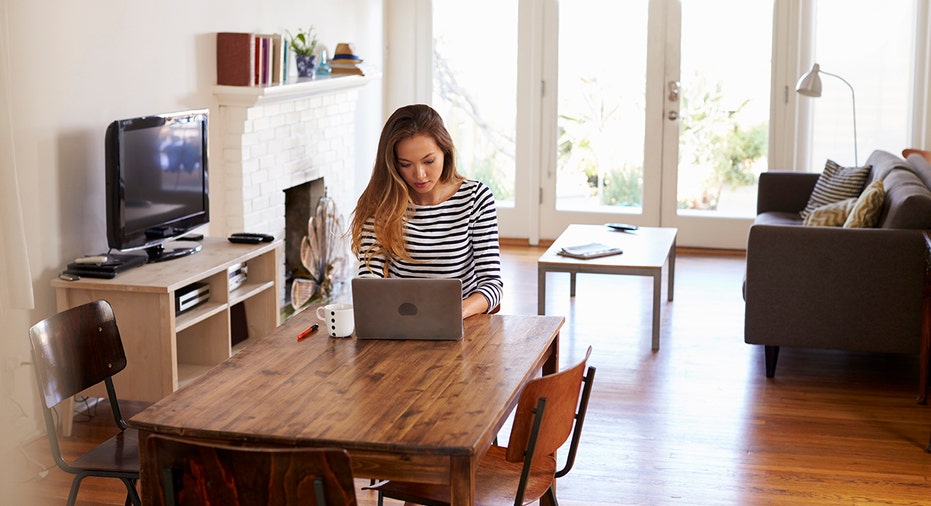 Work-at-home opportunities for people who are trying to make ends meet are often scams, according to the Federal Trade Commission.
People pay for starter kits or certifications that are useless or find unauthorized charges on their credit cards. They end up working hours without pay or face undisclosed costs.  Instead of making money, victims can lose thousands of dollars.
The FTC said Wednesday that it has charged two Utah men and their telemarketing company with falsely claiming that their business coaching service can help people start home-based businesses and earn thousands of dollars a month.
According to the FTC, Jared Rodabaugh and Justin Larsen charged up to $13,995 – usually on consumers' credit cards – for a business coaching program that provided information largely available for free on the internet. Most of the people who paid for the defendants' services did not develop a functioning business and ended up heavily in debt, according to the complaint.
The U.S. District Court for the District of Utah entered a temporary restraining order freezing the defendants' assets and prohibiting them from selling business coaching services. The defendants' telemarketing company, Vision Solution Marketing, did not answer calls from FOX Business seeking comment.
Work-at-home opportunities that pay, according to Working Mother, include jobs as a math tutor, mortgage loan officer, product designer, house tour contributor, assistant general counsel, home healthcare recruiter, blogger and social media evaluator.
According to the FTC, common work-at-home areas that merit scrutiny include:
Internet businesses. While ads say no experience is necessary, people are pressured into paying for pricey services, leaving them in debt.
Envelope stuffing. Instead of an opportunity to work, victims are asked to persuade other people to pay for an opportunity to stuff envelopes – a pyramid scheme.
Assembly or craft work. Victims are asked to invest hundreds of dollars for products such as a sewing machine or sign-making equipment.
Rebating process. People end up paying for training, certification or registration but receive poorly written and useless materials, according to the FTC.
Medical billing: Dishonest companies sell client lists that are out of date and software that might not work.