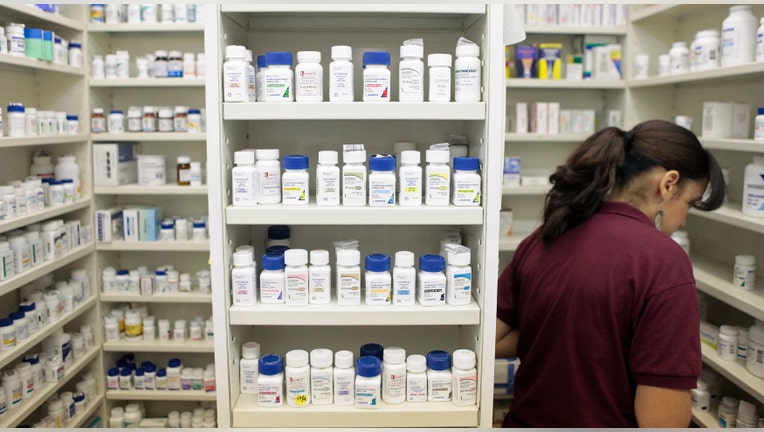 Women make up nearly half of the total workforce in the U.S. yet many women are earnings less than their male counterparts and struggling to save for retirement.  Ask any financial advisor and they will say it is important for women to earn more.  So where should women look for jobs with strong growth prospects and higher-paying salaries?
In the coming years, analysts say look to healthcare and technology.  "Healthcare and technology are the backbones that remain relatively consistent no matter what kind of turbulence we go through and they're still changing and growing.  We are just scratching the surface on the potential for job growth,"  says Kyle Kensing, content editor at CareerCast.com.
Healthcare
There are about 75 million baby boomers in the U.S., aged 52 to 70 years old.  As baby boomers age and the elderly population increases, analysts predict a surge in demand for healthcare services and the need for more healthcare-related jobs.
| Fastest-Growing and High-Paying Occupations in Health Care | Growth Rate (2014-2024) | Median Annual Pay | Education Level |
| --- | --- | --- | --- |
| Optometrists | 27% | $101,410 | Doctoral |
| Physician Assistants | 30% | $95,820 | Master's Degree |
| Nurse Practitioners | 35% | $95,350 | Master's Degree |
| Physical Therapists | 34% | $82,390 | Doctoral/Professional Degree |
Technology
Source: Bureau of Labor Statistics 
Tips For Job Search
"Healthcare is one of the few sectors that has managed to stay stable even through the recession and in terms of women in the job market, healthcare offers some of the higher-paying careers,"  Kensing says.   Among the jobs most in demand that also pay a high salary, optometrists, physician assistants, nurse practitioners and physical therapists top the list.
Technology is predicted to be another big source of job growth in the coming years as demand grows for cloud computing, data storage, internet and mobile computing.   While women still make up a small percentage of technology jobs, Ariane Hegewisch, Program Director at the Institute for Women's Policy Research, says more technology companies are trying to diversify the workforce.  "It is economic for them.  There is competition for talent.  These companies are expanding so quickly and they can't afford to leave behind a big chunk of the talent pool," Hegewisch says.
Information security analysts, software developers and computer systems analysts are some of the technology jobs seeing the most growth and higher-paying salaries.  Another positive for women, these jobs have a small wage gap so salaries for women and men are comparable.
| | | | |
| --- | --- | --- | --- |
| Software Developers                              | 17% | $97,990                  | Bachelor's Degree  |
| Information Security Analysts              | 18% | $88,890                  | Bachelor's Degree  |
| Computer Systems Analysts                 | 21% | $82,710                  | Bachelor's Degree  |
Source: Bureau of Labor Statistics 
When it comes to finding the right occupation, Hegewisch says research is crucial.  She recommends women look at overall earnings, research jobs that are in high demand and look for jobs with a small wage gap to make sure women are getting paid close to what men are earning.  She says a pharmacist is one occupation that fits the criteria.
Pharmacists have a median salary of about $100,000 annually, job demand is strong and wages are near parity for women and men.