Woman Spots her Stolen car, Recovers Credit Cards too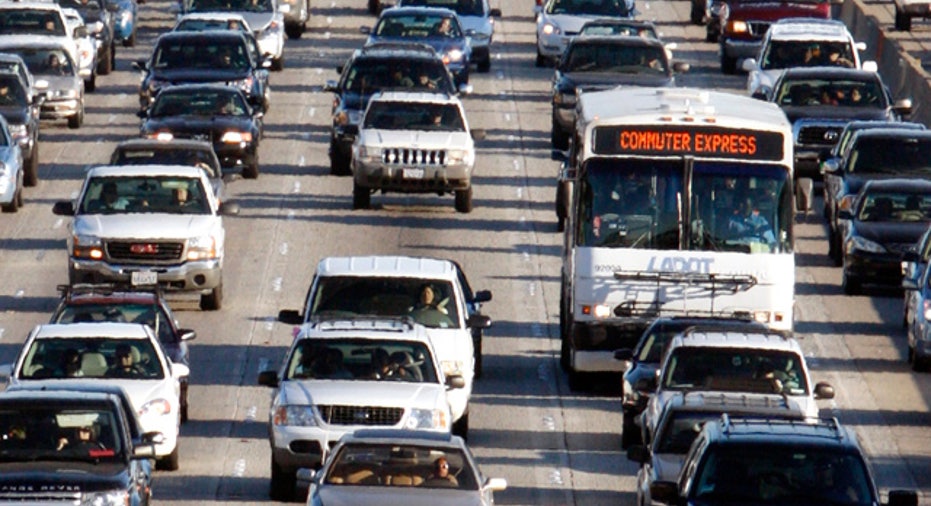 Once again, we have our latest round up of unusual credit card crimes, and once again, the criminal element doesn't disappoint. Some pretty interesting thievery going on across North America in the last week…
Worst. Son. Ever.
You know the movie stereotype where there's a big, burly crook, often in jail, and while he could easily snap most men in two, he has a soft spot for his mother?
I'm wondering what those type of guys will make of Roman Kaziuk.
Kaziuk, a 57-year-old resident of Hamilton, Ontario, was just sentenced to 10 years in prison for fleecing his own 88-year-old mother out of her credit cards, her car, her condo and $1 million that was in her bank account.
He also has a lengthy record of cons on everything from his former attorney to various businesses throughout North America.
His mother, Feliksa Kaziuk, who with her late husband adopted Roman when he was four years old, is now living in a homeless shelter and struggling with Type 2 diabetes. One of the police detectives involved in the case visited Feliksa at the shelter and told The Hamilton Spectator that someone in the shelter stole the 88-year-old's clothes. When the detective offered to intervene and investigate, Feliksa said that whoever did it must have needed the clothes more than she does, "so please leave it alone."
The judge who sentenced her son clearly isn't a fan of the man, saying in her written judgment: "Mr. Kaziuk would rip off the wings of all the angels in Heaven and sell them to the devil for his own gain, if he could."
Maybe they should have just read the comics
It has to be disconcerting to read the Sunday paper, hoping to learn what's going on in the world and discover instead what's going on in your own home.
Three sets of parents in the Reading, Pa. area did just that on Jan. 29. In the Reading Eagle's "Crime of the Week" article, the parents saw their kids together in a photo caught by a surveillance camera. The photo was in the weekly crime feature because the police naturally wanted to know the identities of the three suspects, who had allegedly burglarized a home and used a stolen credit card at two businesses.
The three persons of interest -- Ethan Sclafani, 21, Evan Reed, 20 and Hunter Kessler, 21 -- are accused of taking a leaf blower and weed trimmer from a neighbor's shed and a credit card and some identification from a car parked in the driveway. They then allegedly used the credit card to get some gas, buy $150 of merchandise at a Walmart and, apparently to celebrate their new life of credit card crime, spend $30 at a diner.
In a Reading Eagle article detailing the events that followed after their crime feature ran, a police offer mentioned that the parents shouldn't expect a reward for turning in their kids. Talk about adding insult to injury. You know, they could have used that reward money to get a good lawyer.
Woman helps catch her own credit card and car thieves
This is really a tale more about saving a car than saving one's credit cards, but credit cards are tangentially related, and this story is just too good to not include here.
As the Daytona Beach News-Journal explains it, Cara McSweeney, 26, a resident of Deltona, Fla., reported her black 2002 Saturn stolen from her home on the morning of Jan. 24. Later that day, McSweeney was riding the bus -- since she didn't have her own car any longer -- and longingly looking out the window, undoubtedly wondering where her Saturn was.
And then she saw it.
McSweeney called 911 from the bus to tell authorities that her car was zipping merrily along Saxon Boulevard in Orange City. A deputy was alerted and soon saw it, too, and he discreetly followed it.
When the deputy caught up with the car, its driver, Aaron Hosack, 29, and his passenger, Amber Jones, 20, were no longer in the vehicle, and they told the cop that they knew nothing about the Saturn and hadn't stolen it. That may have flown better if they hadn't been in the process of allegedly ransacking more vehicles when the deputy greeted them, however.
As it turns out, they are accused of also possessing McSweeney's credit cards when they were arrested -- and having credit cards belonging to another person who had their car stolen.
There is a lesson here for credit card consumers, at any rate: don't leave your credit cards, or anything valuable, in your car.
The original article can be found at CardRatings.com:Woman spots her stolen car, recovers credit cards too