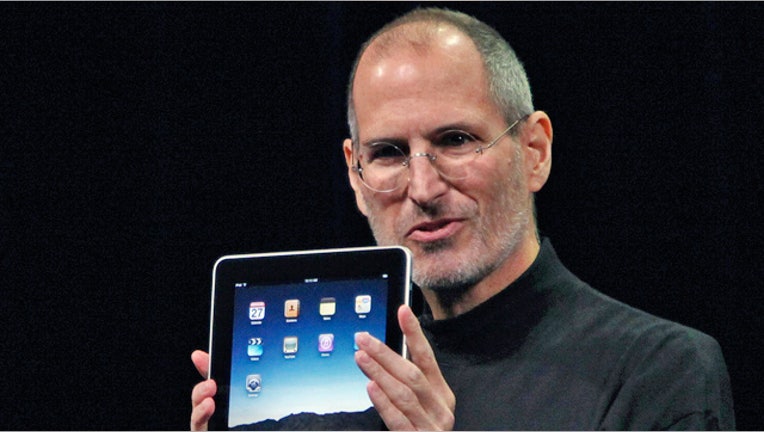 Exactly one year since the loss of visionary CEO Steve Jobs, it's clear that Apple (NASDAQ:AAPL)  hasn't lost its juggernaut status as some had feared it might.
Apple still has the power to move financial markets, create a flutter in the hearts of techies and generate serious returns for its shareholders.
The iPhone and iPad maker's shares have surged as much as 86% since Jobs's death last October 5, making Apple the world's most valuable company ever at more than $625 billion.
Apple's continued blockbuster success is a testament to the creative genius of Jobs as well as the ability of the team he surrounded himself with, highlighted by Tim Cook, his successor.
Roger Kay, president of Endpoint Technologies Associates, compared the situation to the Boston Symphony, which continued to perform even after the loss of its acclaimed conductor Serge Koussevitzky.
"When Steve was alive it looked like he was doing everything, but actually a lot of people were doing things. He was simply conducting," said Kay. "After he went away the orchestra was every bit as good as it used to be."
Of course, just because Apple is still flying high on the incredible product pipeline that Jobs built, doesn't mean it will continue to do so if that pipeline eventually runs dry.
"They can still play all the old pieces. But they're going to have a harder time playing the new pieces," said Kay.
Those concerns helped cause some consternation among shareholders when the world found out Jobs had lost his battle to pancreatic cancer last October.
After closing at $378.25 hours before his death, Apple's shares dipped to as low as $368.49 that week. But they battled back and surged to as high as $705.07 this year -- a new all-time high.
During that span Apple scored a number of other achievements, including paying its first ever dividend, making strides to improve labor conditions in Chinese factories, a scoring a $1.05 billion legal settlement against Samsung and unveiling its iPhone 5 (albeit to disappointing opening-weekend sales).
Cook deserves credit for keeping the Apple ship on course during the tumultuous aftermath of Jobs's death.
"He's been able to do what a lot of people thought he wouldn't be able to do, which is keep the juggernaut going," said David Becher, a professor at Drexel University. "The financial performance has been quite solid. He sat down and listened to investors about their concerns."
Much of the recent success also goes to Jobs's ability to ensure Apple's product pipeline would continue churning out products even after his death.
The fact that Jobs knew he was seriously ill allowed Apple even more of an opportunity to plan for his eventual absence.
"The company has no lack of interesting and innovative things that were put together when he was still alive," said Kay, adding that Jobs had an uncanny "ability to generate blue sky products out of thin air -- not many people have that."
Of course, it hasn't all been easy for Apple, as the company's recent slide underscores.
Apple's shares have retreated as much as 6.5% over the past few weeks due to disappointment about the opening weekend of sales for the iPhone 5.. Cook even apologized for the new Apple Maps app, something Jobs would have been unlikely to have done.
Long known for being adept at under-promising and over-delivering, Apple also delivered an earnings "dud" in July, missing earnings expectations by more than $1.00 a share and reporting disappointing sales.
Yet the true test of Apple's staying power will in the years ahead as the company searches for products that continue to meet the demands of the public.
"When the pipeline finally runs dry there is a question of who is the visionary who can replace Steve," said Kay. "Shareholders have to be cautious about that because he had a pretty special talent for seeing past all of the current market buzz to see into the future and figure out what would be appealing to people before anyone knew what it was."