With Gronk Injury, Patriots' Super Bowl Odds Take A Hit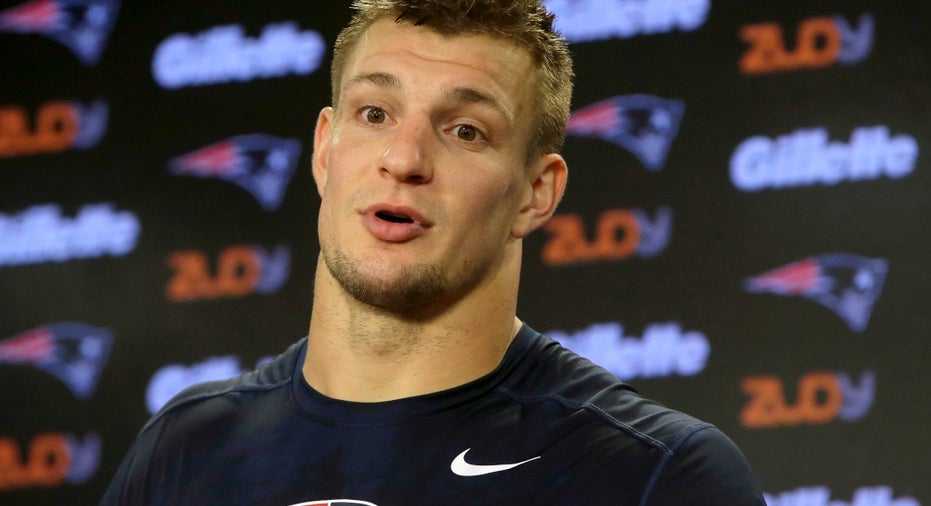 The New England Patriots' chances of winning Super Bowl 51 took a noticeable hit on Thursday with the team's announcement that star tight end Rob Gronkowski could miss the rest of the season with a back injury.
As of Friday morning, the Gronk-less Patriots have 11/4 odds of winning this season's championship, according to Bovada.lv sportsbook. New England's odds have worsened since Wednesday, when Bovada listed them at 12/5.
The Patriots received a similar downgrade from gambling analysts at SportsLine. Without Gronkowski, the odds of New England winning the Superbowl fell from 31% to 24%, according to the site's projections.
Gronkowski will have surgery this week to repair a herniated disc in his back, an injury he sustained during the Patriots' Week 12 tilt against the New York Jets. Weeks earlier, the Patriots tight end suffered lung damage after a devastating hit from Seattle Seahawks safety Kam Chancellor.
"We do not expect that he will be able to play for the remainder of the 2016 season, but will await the results of tomorrow's surgery before making a final determination," the Patriots said in a statement late Thursday.
A four-time All-Pro, Gronkowski recorded 25 catches for 540 yards and three touchdowns in eight games this season. Since 2011, Patriots quarterback Tom Brady's rating is 82.4 when Gronkowski is absent from the lineup, compared to 103.5 when he plays.
Even with Gronkowski's injury, Bovada considers the Patriots a top Super Bowl contender. Only the Dallas Cowboys, who have 13/4 odds of winning the Super Bowl after their win Thursday night against the Minnesota Vikings, are listed as more likely to win the big game.