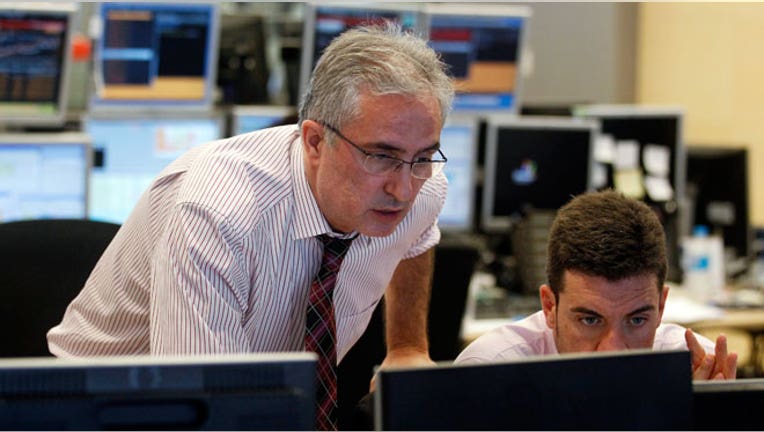 U.K. stocks headed for their first rise in three days on Thursday, with Barclays leading advancers after a strategy update. The benchmark index also stayed higher after the Bank of England left policy on hold as expected.
The FTSE 100 index picked up 0.6% to 6,833.62, on track for its highest close since late February.
Shares of Barclays (BCS) topped the list of gainers, rising 5.2% after the U.K. bank presented its strategy update. Barclays plans to ax 7,000 jobs at its investment bank by 2016 and to create a "bad bank" division consisting of 115 billion pounds ($195 billion) of risk-weighted assets.
Other banks were also higher, with shares of Royal Bank of Scotland Group PLC (RBS) up 1% and Lloyds Banking Group PLC (LYG) rising 0.5%. Sector heavyweight HSBC Holdings PLC (HSBC) slipped 0.7%, adding to a 1.3% loss from Wednesday when the bank reported a fall in profit and revenue for the first quarter.
Also in focus in London, the Bank of England left its key lending rate at a record low of 0.5% and made no changes to its 375 billion pound ($635.8 billion) asset-purchase program. The decision was widely expected as policy makers have signaled they won't raise rates until the remaining slack in the economy has been absorbed.
Since the last BOE meeting, the U.K. unemployment rate has dropped below 7%, which -- according to the bank's initial forward-guidance framework from August -- was the threshold for policy makers to consider raising interest rates. However, in February the BOE introduced an updated interest-rate framework and said it would focus on a wider range of economic indicators rather than just the joblessness rate. Most economists now expect the first 25-basis-point rate hike to come in 2015.
"The inflation report next week will be much more interesting, as it could signal a shift towards an earlier rate hike, in light of the recent strong data," analysts at Danske Bank said in a note. The U.K. inflation report is scheduled for publication on Wednesday.
Among other movers in London, shares of BT Group PLC (BT) picked up 3.2% after the telecom company posted a rise in fourth-quarter profit despite lower revenue, as its sports TV channels boosted business.
On a more downbeat note, shares of Sage Group PLC slid 5.8% after the software firm said Chief Executive Guy Berruyer will retire, leaving no later than March 31, 2015. The company said it swung to a pretax profit in the half year ended March 31.