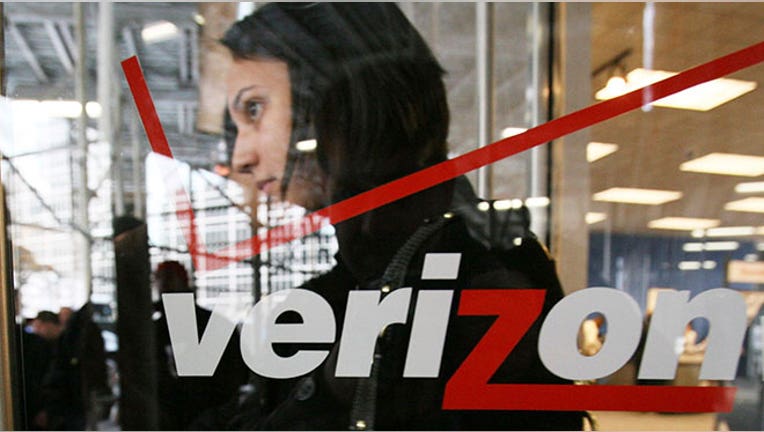 Powered by strength in its wireless segment, Verizon Communications (NYSE:VZ) met Wall Street's expectations on Thursday with a 16% jump in third-quarter earnings.
Shares of the New York-based telecom giant ticked higher in the wake of the in-line results.
Verizon said it earned $1.59 billion, or 56 cents a share, last quarter, compared with a profit of $1.38 billion, or 49 cents a share, a year earlier. Excluding one-time items, it earned 64 cents a share, matching estimates from analysts.
Revenue increased 3.9% to $29 billion, also meeting the Street's view.
"Verizon continued to deliver double-digit earnings growth and strong cash generation, and we remain solidly on track to meet our financial objectives for the year," CEO Lowell McAdam said in a statement. "Strategic services growth in our Enterprise business helped offset weaker revenues caused by global economic challenges."
Verizon Wireless, which is co-owned by Verizon Communications and Vodafone (NYSE:VOD), said it added 1.8 million retail net connections last quarter, including a four-year high of 1.5 million retail postpaid net additions. Total retail connections rose 5.7% by the end of the third quarter to 95.9 million.
Verizon said it activated 3.1 million iPhones in the quarter, 21% of which were Apple's (NASDAQ:AAPL) iPhone 5 that debuted in September.
Total revenue jumped 7.3% year-over-year to $19 billion, while service revenue increased 7.5% to $16.2 billion.
Meanwhile, Verizon said its wireline business suffered a 2.3% decline in operating revenue to $9.9 billion even as consumer revenue jumped 4.6%. Global enterprise revenue slid 3.6% to $3.8 billion.
Verizon saw its shares gain 0.4% to $44.90 in early trading on Thursday, leaving them up about 12% so far this year. By comparison, shares of AT&T (NYSE:T) have rallied about 18% year-to-date.