Wireless Growth Powers AT&T to Slight 3Q Beat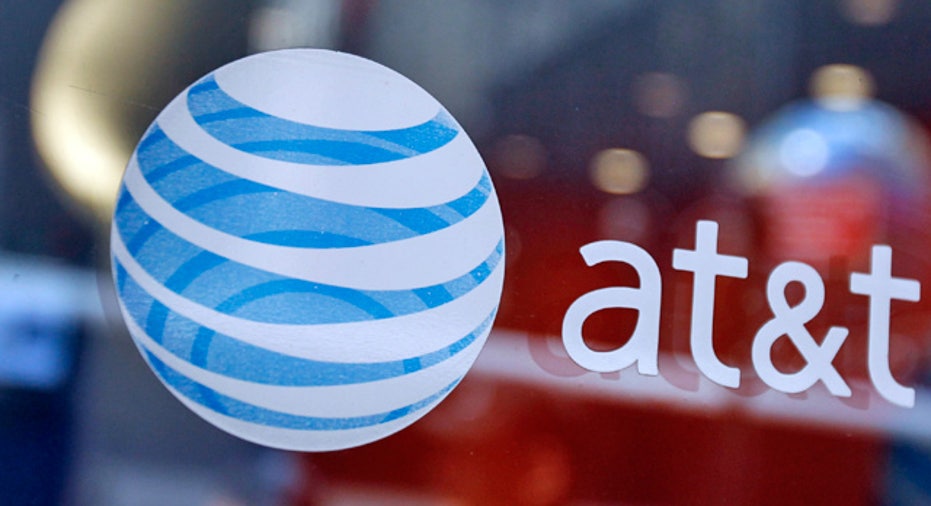 AT&T (NYSE:T) logged a stronger-than-expected 5.6% rise in third-quarter earnings on Wednesday as the telecom giant continues to offset sluggish wireline revenue with growth on the wireless front.
The blue-chip telecom said it earned $3.8 billion last quarter, or 72 cents per share, compared with a profit of $3.6 billion, or 63 cents a share, a year earlier.
Excluding one-time items, it earned 66 cents a share, topping forecasts by a penny.
Revenue increased 2.2% to $32.16 billion, compared with the Street's view of $32.19 billion.
"We`re seeing excellent growth across our major platforms - mobility, U-verse and strategic business services," AT&T CEO Randall Stephenson said in a statement.
AT&T said it sold a third-quarter record 6.7 million smartphones, compared with 6.8 million in the second quarter. Analysts had been calling for slightly more robust smartphone sales of 6.92 million units. Smartphones made up a company record 89% of postpaid phone sales last quarter.
Total wireless revenue, including equipment sales, rose 5.1% to $17.5 billion. Wireless expenses increased 5.7% to $12.9 billion.
AT&T posted a net increase of 989,000 total subscribers in the third quarter, including 363,000 postpaid net additions, which is twice as many as the year-earlier period.
Wireless leaders AT&T and Verizon Wireless have faced increased completion from the likes of Sprint Nextel (NYSE:S) and T-Mobile US (NYSE:TMUS), each of which have been bolstered by recent acquisitions.
On the wireline front, AT&T's revenue slipped 1% to $14.7 billion last quarter. AT&T said its high-speed U-verse service enjoyed its first billion-dollar revenue month and overall grew revenue 28.1%.
AT&T said its capital expenditures totaled $6 billion during the third quarter, compared with estimates on Wall Street for $5.36 billion.
Dallas-based AT&T was little moved by the news in after-hours action, with its shares trading up 0.06% to $35.29.