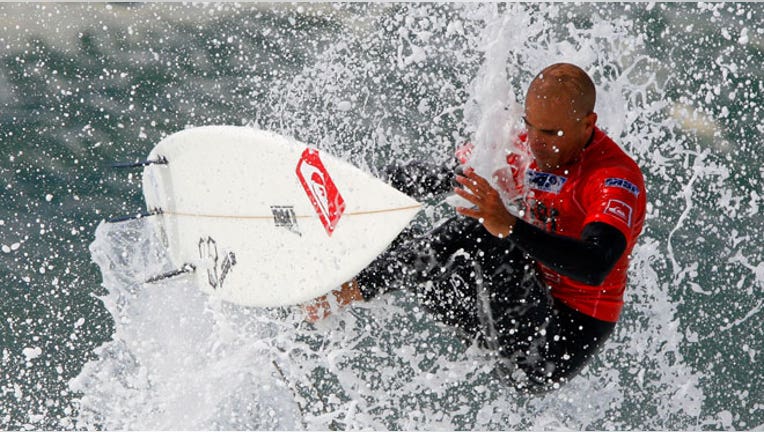 Previously red-hot shares of Quiksilver (NYSE:ZQK) tumbled 9% Friday morning after the apparel maker disclosed a 4% slump in same-store sales that fueled a deeper-than-expected second-quarter loss.
Reporting after Thursday's closing bell, Quiksilver posted a loss of 19 cents a share in the second quarter. On a non-GAAP basis, it lost 12 cents a share, badly missing consensus calls from analysts for a loss of 4 cents.
The company said revenue fell 6.8% to $458.7 million, widely trailing the Street's view of $505.4 million. Same-store sales shrank 4%. Gross margins slid to 46% from 49.2%.
Sales at its namesake brand slumped 10% to $182 million, while Roxy sales fell 4% to $129 million and DC revenue gained 1% to $129 million.
Andy Mooney, Quiksilver's CEO, said the weaker-than-expected results reflect shrinking sales within its Europe, Middle East and Africa wholesale channel as well as declining gross margins across all three of its flagship brands.
"We believe that, over time, our new focus and structure will allow us to significantly improve profitability, working capital efficiency and competitive positioning," Mooney said.
In response to the earnings miss, analysts at Janney trimmed their fair value target on Quiksilver's stock to $7.00 from $7.50 and maintained a "neutral" rating.
Shares of Huntington Beach, Calif.-based Quiksilver slumped 8.87% to $6.99 ahead of Friday's opening bell.
The retreat threatens to eat into the stock's impressive 80% surge in 2013 through Thursday's close at $7.67.