Winter Storm Brings Snow, Sleet, Flight Delays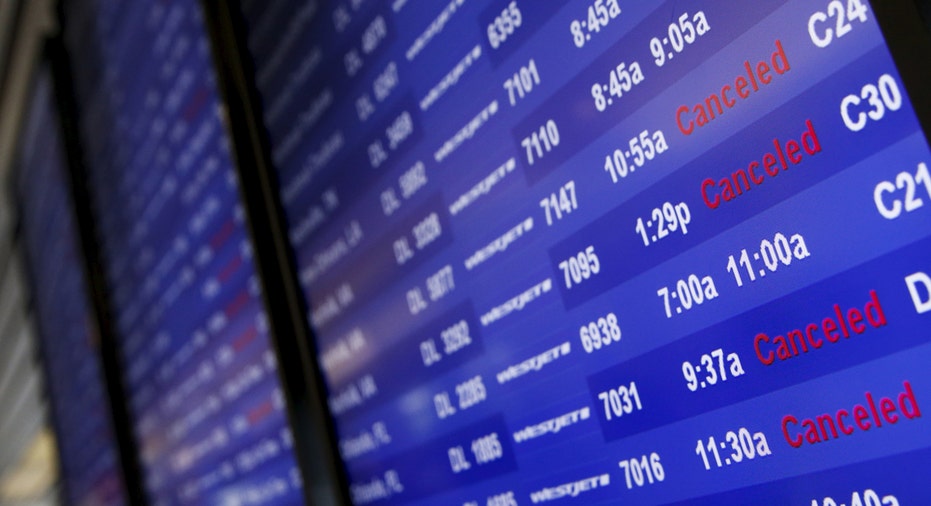 A storm system that triggered deadly tornadoes and flooding in the U.S. Midwest and Southwest was pushing north on Tuesday, bringing snow and ice to a swath of the country from Iowa to Massachusetts, and setting up another day of air travel delays.
More than 40 people were killed in wild weather in the United States during the Christmas holiday season, including 11 in the Dallas area who died in a series of twisters that reduced buildings and homes to splinters.
The severe weather also stranded tens of thousands of air travelers during one of busiest travel periods of the year.
By early Tuesday, nearly 600 flights had been canceled in the United States. About 2,900 flights were canceled on Monday and nearly 5,000 others delayed according to FlightAware.com.
Travelers, on the roads or at airports, could expect a new round of delays, the weather forecasting site AccuWeather said.
Parts of eastern Oklahoma, Arkansas, Missouri and Illinois were under flood warnings and flood watches early Tuesday, while up to a foot (30 cm) of snow was forecast for Iowa and the Great Lakes region, the National Weather Service (NWS) said.
The Northeast, which basked under unusually warm temperatures over the Christmas holiday, was getting its first major snow and ice of the season, with significant snowfall in upstate New York and New England. The busy corridor from New York City to Washington D.C. could expect sleet and rain through midday Tuesday, according to the NWS.
In Chicago, pelted by sleet and strong winds, more than 1,300 flights were canceled on Monday at O'Hare International Airport, the country's second busiest airport and a hub for both United Airlines and American Airlines.
On its official Twitter account, United tried to reassure passengers that they would be rebooked as soon as possible.
The low-pressure storm system pummeled the Missouri Valley and Texas over the weekend, and spawned blizzard conditions in New Mexico and western Texas.
Days of heavy rain triggered flooding in Missouri, where state officials said the death toll could reach 13. At least three people were still missing in flooded areas late on Monday, the St. Louis Post-Dispatch reported.
(Reporting by Victoria Cavaliere in Los Angeles; Editing by Dominic Evans)